Want a change of scenery? Choose designer radiators!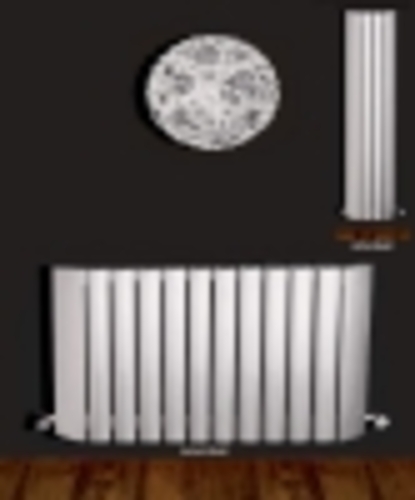 There are many ways in which you can liven up a home, be it redecorating or new furniture, but one East Sussex based business has grand designs on helping people make a really big statement whilst simply replacing some of those all important items in your property with replacements that have something a little bit more than just heat. It seems that designer radiators could be the practical answer to a whole new look house!

The Radiator Centre is the company behind this rather radical way to give your home a new look but they believe that if you want to really make a few changes to your pride and joy then there is no better way than to start with those old radiators.

'Radiators are curious beasts. We rely on them so much in the winter months when the temperature drops, yet they are also a key part of how a house's interior looks. If you think about it, you may have more wall space dedicated to radiators than you do to art. We think that a bit of radiator magic can change all that,' explained a representative from the Radiator Centre. 'Radiators may be simply 'functional items that simply have to look ugly' to some people, but we know that does not have to be the case. Our radiators can be stylish, contemporary, ornate, sleek, antique, gothic, retro...in fact whatever you want your radiators to be, we can probably meet your desires.'

The company, which has over 25 years experience in the industry, certainly offer the choice and styles that no one else can match, being arguably the UK's leading supplier of radiators in such a variety of styles. Taking a look on the company's extensive website will certainly give you a feel for the incredible choice available with radiators to suit every taste.

'You may think that choosing a stylish radiator will sacrifice some of the practicalities that you need from it, but that is not the case,' explained a company representative. 'Radiators are one area where you can enjoy great looks and practical features at the same time! You can stay hot and your house can look hot. It's a win win situation.'

If you would like to see the amazing choice of designer radiators as well as other more traditional styles from the Radiator Centre, take a look at the company website at www.radiatorcentre.co.uk.

For quotes contact Brian on 01323 486848 or info@radiatorcentre.com.
This press release was distributed by ResponseSource Press Release Wire on behalf of Radiator centre ltd in the following categories: Health, Home & Garden, Women's Interest & Beauty, for more information visit https://pressreleasewire.responsesource.com/about.