Nicolites secures huge share of e-cig market, says report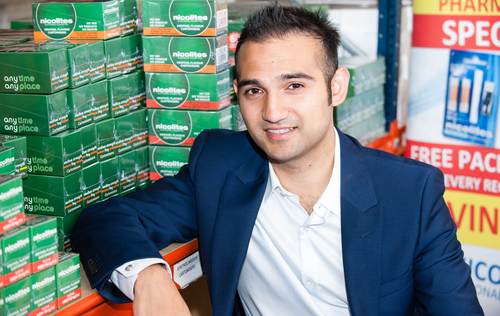 More UK smokers shopping at independent stores are opting to switch to Nicolites than any other electronic cigarette brand, with the company boasting 60% of the top 10 selling products, a new study reveals.

Research by Epos Data Facilities Management (EDFM) – experts in the UK FMCG retail sector - has confirmed Nicolites as the dominant force in the e-cigarette market, selling £140,000 worth of tobacco alternatives per week at independent convenience stores.

The figures obtained by EDFM – an independent Epos data research company - dwarf those achieved by Nicolites' nearest competitor, while Nicolites' three pack high strength cartomiser product leads the way in the popularity stakes.

In a further boost for Nicolites, the report – called The Growth of a New Market - also revealed that more independent shops are stocking electronic cigarettes than ever before as the popularity of the products continues to grow enormously.

E-cigarettes are designed to look and feel like real cigarettes, but are battery-powered products containing liquid nicotine, which is inhaled as a vapour. They contain no tobacco, no tar, and do not burn like traditional cigarettes.

Nicolites' managing director Nikhil Nathwani said: "These figures are hugely encouraging for everyone connected with Nicolites and clearly illustrate that our products are considered by customers to be the best quality and value. We have worked very hard to produce the best product range available, with the best flavour, and it is very satisfying to see that customers agree we've got the balance right.

"To have six of our products in a top 10 list of best sellers is an exceptional achievement. There are many benefits in switching from traditional tobacco cigarettes to our products. Each e-cigarette is clean and odourless, and there are significant savings to be made. These figures suggest that more and more people are appreciating the benefits, which can only be good news for the health of the nation."

EDFM's study shows that Nicolites had six of the top 10 e-cigarette products sold in June this year. The company's high strength 16mg three pack cartomisers led the way with 1,260 units sold. Its disposable cigarette sold 805 units and a medium refill three pack sold 645 units.

It also demonstrated that convenience is key. In 2012, Nicolites' distribution to the independent sector grew massively making it easier for retailers to obtain stock. By November 2012, Nicolites' sales had grown to approximately £140,000 per week, rocketing past their nearest competitor.

In January 2012, electronic cigarettes were stocked by just 2% of independent retail. By March 2013 the figure had reached 22% - a figure which is expected to grow exponentially throughout 2013.

Nicolites aims to maintain its market position by investing in a huge marketing campaign, increasing its sales force and promotions team, and expanding its comprehensive distribution network even further. It also plans to increase its range of products.

The independent results, obtained in a comprehensive study of around 2,000 independent convenience stores right across the UK, represent more good news for the company which is expected to add to its impressive sales figures achieved in 2013.

In the first six months of 2013, Nicolites estimates it has replaced up to 200 million traditional cigarettes with its electronic alternative. Directors confidently expect this number to continue to grow rapidly over the next six months with sales forecast to hit the one billion mark before the end of the year. For more information please visit www.nicolites.co.uk.

CAPTION: Nikhil Nathwani, managing director of Nicolites.

ENDS

Note to editors:

The Nicolites Electronic Cigarette range was first launched in 2007. They feature an innovative design that offers smokers a true alternative that's cleaner, safer and healthier. An e-cigarette contains no tobacco whatsoever. Although their tip glows a realistic red colour, they do not require fire or flame. Because they are not lit tobacco products, e-cigs are in no way subject to the smoking ban. This means you're free to use your electric cigarette wherever you wish, safe in the knowledge that it is perfectly legal. Many users have found that using an e-cigarette is much more socially acceptable. There's no unpleasant smoke odour and no smokey residue accumulates on walls and furnishings — or in your hair or on your skin. For more information visit www.nicolitesonline.co.uk.

Media:

Please contact Paul Skipp, of Barques PR, on 0121 233 2080, or 07957 457911, or email paul@barquespr.co.uk for more information, interviews or images.
This press release was distributed by ResponseSource Press Release Wire on behalf of Nicolites in the following categories: Health, Business & Finance, Medical & Pharmaceutical, for more information visit https://pressreleasewire.responsesource.com/about.