World Mental Health Day 2013 (10th October): Schizoaffective Disorder sufferer succeeds at penning two books in two years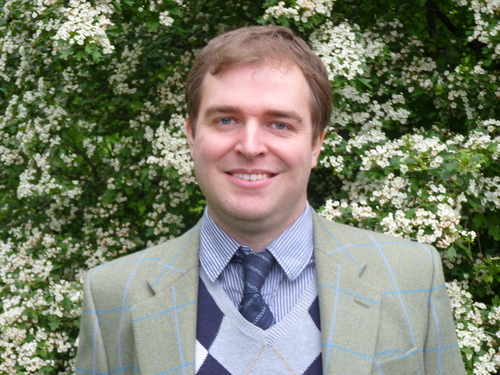 "I truly believe that my mental illness has given me insights into the nature of reality that not many others have had.
Author Steven Colborne, a sufferer of schizoaffective disorder, has published his second book in two years, revealing how the process of writing has helped him to better manage and understand his mental health issues.

Ultimate Truth: God Beyond Religion (£7.99, SilverWood Books) draws from and expands upon a series of articles published on Steven's philosophy blog www.perfectchaos.org in the first few months of 2012. The articles explore the author's new found understanding of how God is not limited by cultural or religious boundaries.

This is the second book from the author. His first book 'The Philosophy of a Mad Man' was published in 2012 and documents his desperate search for spiritual enlightenment following the traumatic death of his mother to cancer. The journey ends with a 'coming home' to Christianity and the realisation that the quest for enlightenment rarely ends with finding it, but does often reveal what causes one to search for enlightenment in the first place.

Ultimate Truth: God Beyond Religion is the next stage in Steven's journey. It was inspired by a third spell in a psychiatric hospital in 2011, during the completion of Steven's postgraduate studies in Philosophy and Religion at Heythrop College in London. During this time, Steven began to question his Christian faith and realised that it didn't properly equate with his views and experiences of God.

The new book explains the errors of traditional theological thinking before proceeding to describe the true nature of God in a way that religion has not yet managed to do. He discusses a wide range of controversial topics ranging from the battle of good vs evil, the reasons why we suffer, whether there is such a thing as free will and why he believes that concepts such as karma and enlightenment are flawed. He also discusses what he considers might become the Church of the Future as religion continues to evolve.

Steven explains:

"I truly believe that my mental illness has given me insights into the nature of reality that not many others have had. I hope that my book will provide a refreshing insight into the way we view God and religion. I believe that I was meant to write this book to help others make sense of their spiritual lives and that this may prove a catalyst in moving that journey forward. I would like to be recognised as someone who has overcome struggles to produce a philosophical vision of the God/world relationship that is captivating, compelling, and original."

'Ultimate Truth: God Beyond Religion' launched on 16th September 2013 and is published by SilverWood Books. It is available to buy on PR Amazon.co.uk

For press enquiries, please call the Press Team on 0845 094 9658 or email jenna@mediajems.co.uk
This press release was distributed by ResponseSource Press Release Wire on behalf of Steven Colborne in the following categories: Men's Interest, Entertainment & Arts, Health, for more information visit https://pressreleasewire.responsesource.com/about.