UK Forest Fund now one of the largest forest owners in the UK.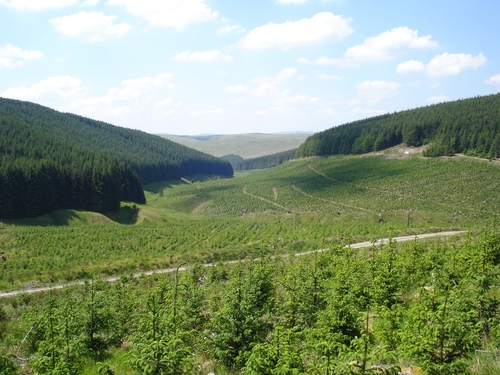 Following the conclusion of the latest fund raising, FIM Forest Fund I LP is now one of the largest forest owners in the UK.

The LP raised a further £19.1 million, increasing the value of the portfolio to over £60 million. It now owns 9,851 hectares of highly productive commercial forestry and is harvesting some 220,000 tonnes of timber per annum.

The LP is structured to allow smaller scale investors to enjoy the benefits of a forestry investment, which are normally only available to those investing in excess of £1 million in a directly owned property. The LP is tax transparent, so the favourable tax treatment applying to commercial forestry applies to each individual member.

Forestry income is exempt from income tax and capital gains tax. In addition, it qualifies for 100% relief of inheritance tax once an investment has been held for two years.

Investors in the LP benefit from diversification, in geographic locations, tree species and age class, which minimises investment risk. Also a large portfolio allows for predictable cash flows, providing for regular annual distributions to members. The LP targets annual distributions of 3% of capital value.

These benefits were available subject to a minimum investment of £30,000, making forestry readily accessible to a wide range of investors.

Forestry has been an excellent investment in recent years. The IPD UK Forestry Index has outperformed equities, gilts and commercial property over the past 10 years. The LP has provided strong returns to date. The blended IRR of all members has been 11.9% post-tax.

FIM see strong demand for timber. Prices continue to rise, indicating further rises in forest values will be seen in the coming years.

Notes to editors:

FIM Services Limited (FIM) has 34 years' experience of promoting, operating and managing Unregulated Collective Investment Schemes (UCISs), including trusts, limited partnerships and limited liability partnerships, based on tax efficient structures, in sustainable forestry and renewable energy. FIM currently manages and operates two forestry investment funds, with combined assets in excess of £137 million.

Overall assets under management are in excess of £550 million and are growing rapidly. FIM promotes investment vehicles, acquires the requisite assets and then manages the business going forward. These include 63,000 hectares of forestry and 102MW of onshore wind farms.
This press release was distributed by ResponseSource Press Release Wire on behalf of FIM Services in the following categories: Personal Finance, Business & Finance, Construction & Property, for more information visit https://pressreleasewire.responsesource.com/about.