A New Year A New Financial You – Re-assess your monthly outgoings and save over £400 a month!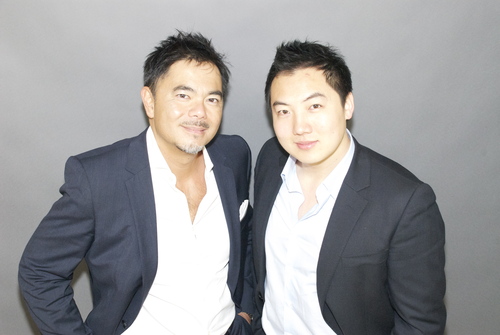 The most successful entrepreneurs and (even) billionaires the world over regularly re-evaluate their spending
(Milton Keynes' based) Wealth Dragons offer 10 easy-to-remember financial tips

The turkey is finally eaten and you don't want to set eyes on another one til 25.12.14. Your hangover has subsided long enough to finish the bottle of Bailey's. The strawberry creams are still waiting to be unwrapped from the Quality Street tin and your trousers are on a different notch. Chances are New Year is almost upon us and with that comes the shock of the Xmas credit card bill.

Wealth Dragons, the brainchild of dynamic British entrepreneurs John Lee and Vincent Wong, share the following basic yet important advice when considering money-saving tips for the New Year. John and Vincent add: 'These top tips are really easy to remember as they are acronyms linked to your phone: SMS, CHAT and WIFI. The most successful entrepreneurs and (even) billionaires the world over regularly re-evaluate their spending, both on a corporate and a personal level. They set the example. The hard part is being disciplined, taking action and making the change."

Here's Wealth Dragons' Top 10 Financial Tips Based on a 30-day Month:-

SMS

Stop buying your daily Starbucks or similar. £2.50 x 30 = £75.00 – bring your own

Make your own lunch. £5.00 average takeaway sandwich, drink and fruit x 30 = £150

Switch credit cards to zero per cent – look online for offers and ask your existing lender if there are any available offers for the New Year. On a 19% APR card (example only) you will save £15.83 per month in interest on a £1000 loan (less any transfer fees). If you have very heavy debts, a loan consolidation company or debt charity may also be appropriate for you to contact to help

CHAT

Coupons and vouchers: sign up to daily voucher companies and see what you can get as 2for1 – from dining out to beauty treatments or holidays, there will be offers to be had

Habits: give up bad habits such as smoking. Puffing away at 40 cigarettes a week can set you back a staggering (approx.) £70 per month

Accounts: do a spread sheet of all your monthly outgoings and be strict with yourself in terms of non-essential monthly expenditure

Teach yourself to cook: spend less on eating out and make cooking a family, partner or individual pleasure. Making your own food saves money and can also be much healthier. For a couple eating out three times a month, cutting out two monthly dinners could save you up to £100 (based on costs of £25pp)

WIFI

Walk: all non-essential travel can be done on foot. It's great exercise too and more eco-conscious

Insurance and Utilities: look online and see if you can consolidate utility bills or get cheaper car, house or pet insurance etc – companies will be incentivising customers to switch

Fixed rate mortgage: ask your broker or lender if you can switch to a fixed rate on your mortgage payments so that you have a clearer vision of spending

Invest in yourself: learn from others and embark on a voyage of self-discovery. If your external world is not how you want it, this is usually a reflection of what is going on internally

Bottom line, the New Year is the ideal time to re-assess every aspect of your life, including finance. Don't bury your head in the sand allowing money problems to escalate. Interest rates on credit cards don't go away just because you don't open the envelope and certainly don't get sucked into the short-term appeal of Peer-to-Peer lending or PayDay loans. There are other more tangible solutions that you are able to achieve in the first instance. Good luck and Happy New Year!

The duo behind the Wealth Dragons' brand, John Lee and Vincent Wong, are no strangers to hardship. Both broke free from their family and cultural expectation to create the life they wanted, rather than simply plod along 'just because'. These highly experienced property investors, international speakers and mentors, share with people of all ages and backgrounds how to change their lives on every level.

For more information, please visit www.wealthdragons.co.uk

-ends-

For media information, photography and interviews please contact:-

Miranda Leslau
miranda leslau pr
Tel: 07912 644993
Email: miranda@mirandaleslau.com
This press release was distributed by ResponseSource Press Release Wire on behalf of Miranda Leslau in the following categories: Women's Interest & Beauty, Personal Finance, Business & Finance, for more information visit https://pressreleasewire.responsesource.com/about.