Become a Star in Belgravia...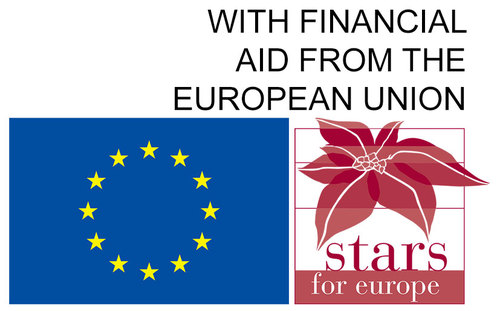 this amazing, larger than life Star of Flowers will make the perfect backdrop for a fabulous festive picture
Looking for somewhere different to capture your London festive feelings this year? Then head down to Belgravia on December 12th where not only might you bump into stars from film, music and fashion, but discover a star of a totally different kind outside Neill Strain's glamorous boutique, The Flower Lounge.

Irish-born Neill, the favoured florist of many stars such as Lady Gaga, Joan Collins and Donatella Versace to name a few, is transforming the front of his boutique into a Christmas photo booth with a massive 12' high Star, decorated with hundreds of gorgeous Poinsettias... and a fair few twinkly lights.

Created to celebrate International Poinsettia Day, which for many starts the final countdown to Christmas Day, this amazing, larger than life Star of Flowers will make the perfect backdrop for a fabulous festive picture that you can send to friends and family around the world.

With their star-shaped leaves and range of exciting colours, Poinsettias are THE flower of Christmas, not only perfect as a floral backdrop but for every home adding instant pizzazz and colour. Inside Neill's boutique, The Flower Lounge, there will be a wide range of exquisite designs created to demonstrate the diversity of the star-shaped flower, both as a cut flower and a plant, and to inspire ideas for Christmas decor.

The Poinsettia Star will be 'open for photos' on 12th December from 10:30am until 7:30pm with a team of Poinsettia People on standby to take shots and upload to Facebook throughout the day.

Thursday 12th December
10:30am – 7:30pm
The Flower Lounge
Neill Strain Floral Couture
11 West Halkin Street
Belgrave Square
London SW1X 8JL
www.neillstrain.com

-----------ENDS-----------

Editors notes

Stars for Europe represent the interest of Poinsettia growers throughout Europe including a large number of British growers. For consumer advice and creative ideas visit christmas-star.info

For hi-res images or further information log on to the press site stars-for-europe.com or contact Purple Spotted Media on 020 8939 6474 or email hello@purplespotted.com

Fascinating facts about Poinsettia

- The Poinsettia or Noche Buena, is a species of the genus Euphorbia in the Spurge family (Euphorbiaceae). The Latin name is Euphorbia pulcherrima, which means the most beautiful Euphorbia.
- The Poinsettia was once used as a fever medicine! Native to Central America, the plant flourished in an area of Southern Mexico known as Taxco del Alarcon where the ancient Aztecs put the plant to practical use. From its bracts they extracted a purplish dye for use in textiles and cosmetics. The milky white sap, today called latex, was made into a preparation to treat fevers.
- Joel Roberts Poinsett (1779 – 1851) was the man who first discovered the plant when he was appointed as the first United States Ambassador to Mexico; he had attended medical school but his real love was botany. Mr. Poinsett later founded the institution which we know today as the Smithsonian Institution.
- Mexican folklore includes a story of Pepita, a poor girl who had no gift for the Christ Child at the Christmas Eve service. As Pepita walked slowly to the chapel with her cousin Pedro, her heart was filled with sadness rather than joy. "I am sure, Pepita, that even the most humble gift, if given in love, will be acceptable in His eyes," said Pedro consolingly. Not knowing what else to do, Pepita knelt by the roadside and gathered a handful of common weeds, fashioning them into a small bouquet.
Looking at the scrappy bunch of weeds as she approached the altar she remembered Pedro's words and as she lay the weeds at the foot of the nativity scene they burst into blooms of brilliant red. From that day on the bright red flowers were known as Flores de Noche Buena, or Flowers of the Holy Night, for they bloomed each year during the Christmas season. Today, the common name for this plant is the Poinsettia!
- The Poinsettia has a special day all its own. By an Act of Congress, December 12 was set aside as National Poinsettia Day in the USA. The date marks the death of Joel Roberts Poinsett, who is credited with introducing the native Mexican plant to the United States. The purpose of the day is to enjoy the beauty of this popular plant and mark the countdown to the most magical time of year.

With financial aid from the European Union
This press release was distributed by ResponseSource Press Release Wire on behalf of Purple Spotted Media in the following categories: Entertainment & Arts, Home & Garden, Environment & Nature, for more information visit https://pressreleasewire.responsesource.com/about.