USA fracking sites spike benzene exposure alerts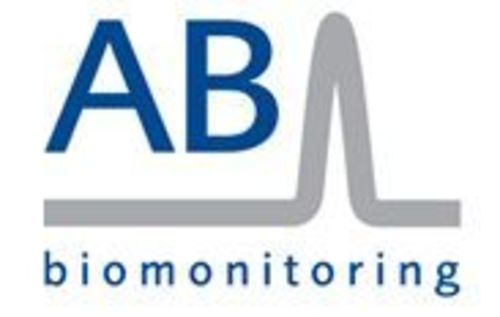 If prolonged exposure levels do indeed turn out to be high, the benefits of catching that information early can be life-saving.
AB Biomonitoring's unique SPMA test provides "much-needed peace of mind"

This week it has been reported that dangerously high-levels of benzene had been discovered in the air near Marcellus Shale fracking sites in Wheeling, Ohio.

Prolonged high-level exposure to chemicals such as benzene, an oil-based, known carcinogen, has been increasingly linked with such life-threatening illnesses as aplastic anaemia, leukaemia, breast and urinary tract cancers.

In the UK alone, 64,000 tons of benzene is used annually. As a commercially valuable industrial chemical, it is required for the production of a number of materials such as styrene, polymers, resins, nylon, industrial solvents, rubber, dyes and lubricants.

Nevertheless, as many such industrial chemicals are both commercially valuable and have toxic properties, their transport and use is an area of close attention for occupational health organisations like AB Biomonitoring.

Recent reports have also revealed a study undertaken by the U.S. Centres for Disease Control and Prevention to show a link between tainted tap water at a U.S. Marine Corps base in North Carolina, and increased risk if serious birth defects and childhood cancers.

News stories regarding oil spills frequently surface both in the UK and across the globe, yet the risks to the general health of people who live or work in close proximity to the incidents are often unknown.

Benzene biomonitoring is useful in determining the degree of risk and according to AB Biomonitoring's founding director, Dr JP Aston, "gives everyone who believes they may have been exposed to excessive levels of Benzene pollution, some much-needed peace of mind."

Their unique SPMA test consists of a simple urine test that is used to monitor the level of benzene specific biomarker, urinary S-phenylmercapturic acid (SPMA). This is able to accurately measure 'total body burden', via ingestion, absorption through the skin and even inhalation of benzene.

Dr Aston adds that, "benzene exposure monitoring needs to be adopted by public health and local authorities as standard policy in the event of an oil spill. If prolonged exposure levels do indeed turn out to be high, the benefits of catching that information early can be life-saving."

As benzene poisoning is most likely to occur as a result of prolonged high-level exposure, people working in those industries are at greater risk than those who experience low levels of it in the home or everyday environment.

Dr Aston recommends that any concerned personnel, contact ABB so that they can advise appropriately in the circumstances.

ABB has long established expertise in monitoring occupational exposure to benzene and is committed to helping reduce the environmental risks associated with dangerous substances more quickly, accurately and cost effectively.

Ends

Enquiries:
+44 (0) 1491 636262

graham.sievers@perfectlypicked.com

About ABB

The ABB Urinary S-PMA test is a simple urinary analysis, a more reliable method for monitoring exposure to benzene than other biomarkers (cited in a number of science journals). It measures the benzene in the body due to exposure either by breathing, ingesting or absorbing through the skin (this last measure is not accounted for in air-borne monitoring data)
This press release was distributed by ResponseSource Press Release Wire on behalf of Perfectly Picked in the following categories: Health, Environment & Nature, Manufacturing, Engineering & Energy, for more information visit https://pressreleasewire.responsesource.com/about.