The Geothermal potential of Tenerife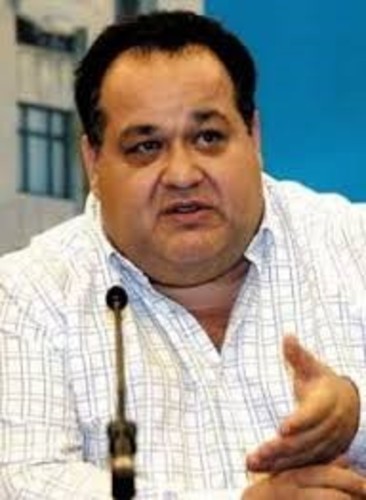 Tenerife's geothermal potential is a challenge for the island's sustainability.

Dr Nemesio Perez, Director, Environmental Research Division, ITER (Tenerife Renewable Energy Institute) and Coordinator of INVOLCAN (Canary Island Volcano Institute)will discuss this at the conference organised by GeoTenerife taking place at the RAC Club, Pall Mall, London on Friday May 2 2014.

Spain's first fully functional geothermal power station is to be built in Tenerife.

The island is a volcano – what is its potential to generate energy?

Dr Perez will look at public and private-sector geothermal research in Tenerife to date and how it can contribute to a more sustainable future for the island.

GeoTenerife is a British company that organizes tailor-made scientific fieldtrips, conferences and webinars. The business founders are passionate about promoting the educational potential of little-known aspects of the stunning volcanic island of Tenerife.

Please see the GeoTenerife event video at
https://www.youtube.com/watch?v=AlWBABlRiUM&feature=youtube_...

For this year's conference, GeoTenerife is bringing some of Tenerife's leading scientists and innovators to London to talk about their most exciting renewable energy developments and projects.

Sharon Backhouse, Director of GeoTenerife said: "I am constantly amazed by the ingenuity and perseverance of Tenerife innovators. The island has fabulous natural resources. But it's shocking to think that around 95 per cent of its energy needs are currently met using oil. Spain as a whole produces up to 50 per cent of its electricity from wind power alone. Why not Tenerife? And this on an island blessed year-round by sun, wind, sea and volcano power!

"But now there is a new breed of innovators and politicians determined to be at the forefront of the 100% renewable campaign, working hard to tap Tenerife's incredible resources for the future. We are delighted to bring some of them to London to talk about their achievements and ambitions".

The timing is perfect. The latest Intergovernmental Panel for Climate Change's (IPCC) report underscores the urgent need for politicians to act now to build a more sustainable future for the planet.

In Tenerife, the new President, Carlos Alonso, is committed to pursuing policies that wean Tenerife off its traditional heavy reliance on oil for its energy needs. Speakers will look at the key steps already taken in this direction – and the science and commitment needed for the future.

www.geotenerife.com. For the latest conference announcements follow us on Twitter https://twitter.com/GeoTenerife

Ends

The conference is aimed at academics, ambassadors, journalists and those in business interested in sustainable development. The conference is free of charge and open to those who meet the relevant criteria.

For further media information, please contact Tina Fotherby at Famous Publicity on 07703 409 622 or tina@famouspublicity.com.

Images available on request. Also, we would be delighted to arrange interviews with the conference organizer, Sharon Backhouse.
This press release was distributed by ResponseSource Press Release Wire on behalf of GeoTenerife in the following categories: Environment & Nature, Business & Finance, Travel, Education & Human Resources, Manufacturing, Engineering & Energy, for more information visit https://pressreleasewire.responsesource.com/about.