New Tenerife Bottled Water from Mist Technology Highlighted at Sustainability Conference by Theo Hernando Olmo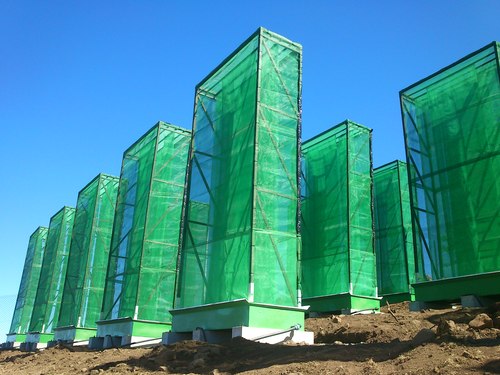 We obtain high-quality water without energy, without generating waste and without affecting the environment or other water sources
The Managing Director of a new bottled water company on the island of Tenerife spoke at a sustainability conference held at the RAC Club at Pall Mall on Friday 2 May 2014.

Theo Hernando Olmo, of the new premium bottled water firm Agua de Niebla, showed the audience at the conference how his company acquires the water for its product.

The event, hosted by scientific field trip organisers GeoTenerife brought a number of Tenerife's leading scientists to London to share their learnings on moving the island towards being 100 percent renewable.

Agua de Niebla uses its own patented technology to collect water at high altitude from the island's clouds and bottle it to sell to the public in bottles.

Speaking at the conference, Mr Hernando Olmo said, "We obtain high-quality water without energy, without generating waste and without affecting the environment or other water sources.

"We can improve the quality of life for thousands of people worldwide, and minimise emissions of pollution into the atmosphere."

Sharon Backhouse, Director of GeoTenerife says that water is a key issue in Tenerife. It is the only place in the world where water is privately owned, as it is drawn from an aquifer under Teide volcano through galleries. The island has no rivers or lakes "So finding a new, sustainable source of pure, clean sustainable drinking water is remarkable."

The innovative water capturing technology has a range of potential applications. GeoTenerife has already been speaking to tea and whisky companies that are interested in this pure drinking water from Atlantic ocean clouds. Any other UK firms wanting to find out more should contact sharonbackhouse@geotenerife.com in the first instance.

Mr Hernando Olmo spoke to an appreciative audience, which included representatives from British renewable energy companies, diplomats and educationalists.

Also present at the conference was the Cabildo de Tenerife, which was represented by Miguel Diaz Llanos (Councillor responsible for Energy) and Eduardo Pintado Mascareno (Councillor responsible for Commerce).

At the end of the conference, Mr Hernando Olmo had the chance to address the company representatives personally in order to garner new relations between Tenerife and British renewable energy companies.

You can see Theo Hernando Olmo's talk on the GeoTenerife YouTube Channel.

www.geotenerife.com

You can follow GeoTenerife on Twitter.


ENDS

About GeoTenerife:

GeoTenerife is a British company that coordinates scientific bespoke trips to the island of Tenerife for UK Universities. It also organizes conferences and webinars on the island, bringing experts from Tenerife to the UK.

Our desire to promote the potential of the island is backed by over fifteen years of experience in the field of renewable energy innovation. We work with investors interested in projects in Tenerife and schools of all levels in the UK.

Our events are specifically coordinated to the requirements of each group responding with activities tailored to their courses and levels of study.

Our goal is to redefine the island of Tenerife: not just a sun and beach destination, the island has resources and potential to be a key destination for global travel and scientific study of the highest level.

For further information about GeoTenerife please contact the event organiser, Director Sharon Backhouse on 07793 063232 or email enquiries@geotenerife.com.

Imagery available upon request. Media information provided by Famous Publicity. For more information contact Chris Barnes on 07834 643977 and e-mail chris@famouspublicity.com, or Tina Fotherby on 07703 409622 and e-mail tina@famouspublicity.com.
This press release was distributed by ResponseSource Press Release Wire on behalf of GeoTenerife in the following categories: Men's Interest, Health, Leisure & Hobbies, Women's Interest & Beauty, Environment & Nature, Food & Drink, Business & Finance, Travel, Education & Human Resources, Manufacturing, Engineering & Energy, for more information visit https://pressreleasewire.responsesource.com/about.