Natterbox Voice Intelligence keeps sales teams updated, focused and productive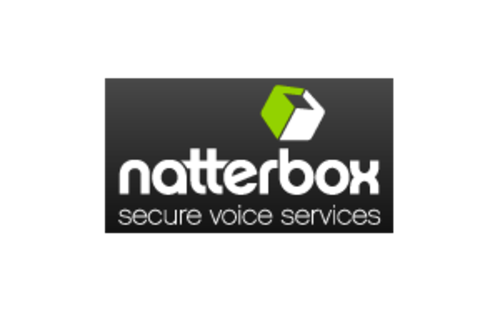 Very few of today's CRM implementations take full account of the goldmine of data from 'live' dialogue with customers over the telephone.
Unites inbound and outbound call data with CRM systems automatically

LONDON, UK, 22 May 2014 – Natterbox, the leader in integrating Voice Communications and Customer Relationship Management (CRM) data, today unveiled a radical new set of CRM capabilities to deal with the 60% of business communications still conducted by phone, typically outside of corporate IT systems.

The latest release of Natterbox Voice Intelligence platform significantly increases the productivity of sales and customer service operations by removing the most common cause of CRM failure for busy teams working on the phone; inaccurate and inadequate data entry. Designed specifically to help busy sales and customer service executives, Natterbox's technology intelligently and flexibly automates the process of capturing all phone interactions by dynamically populating all call information into the correct CRM system customer records and enabling instant access to call activities and recordings.

By automatically capturing both inbound and outbound calls, regardless of whether teams are logged into Salesforce CRM or not, Natterbox Voice Intelligence logs over 60 data points on mobile and landline calls. This data can then be analysed in 120+ pre-built reports within Salesforce, to give management team clear metrics on sales productivity and help optimise customer experience using the captured Voice Intelligence.
The business benefits of reducing manual sales admin, increasing business intelligence and the resulting improvement in data accuracy are already being enjoyed by some of the world's fastest-growing companies including Groupon's European operations.

Paul Way, Global Head of Sales and Marketing at Natterbox, said "Very few of today's CRM implementations take full account of the goldmine of data from 'live' dialogue with customers over the telephone. This means few organisations properly understand their customers' needs and as a result miss valuable business intelligence from up to 60% of their customer interactions. Natterbox Voice Intelligence cost-effectively, and dynamically unites all customer interactions in one place; allowing sales teams to focus on customers' needs, driving sales and improving customer relationships. It virtually removes the burden of manual updates of call activities – the prime reason why CRM systems often fail to deliver."
[ENDS]

About Natterbox

Natterbox is a cloud-based voice services provider that is setting the trend in how businesses use voice to operate and communicate. Natterbox specialises in integrating voice, mobile and landline telephony, with major business platforms such as Salesforce CRM, to personalise the caller experience. Natterbox is a leader in effective network-based compliant mobile voice recording for financial institutions worldwide. It specialises in cloud-based voice services that require no software or hardware to download or install. Natterbox is a global operation headquartered in London. www.natterbox.com

Photography and screenshots are available.

For more information and to request interviews please contact

Benedict Sycamore
bsycamore@positivemarketing.com + 44 (0)203 637 0647

Paul Maher
pmaher@positivemarketing.com +44 (0) 7900 600013
This press release was distributed by ResponseSource Press Release Wire on behalf of Natterbox Ltd in the following categories: Consumer Technology, Business & Finance, Computing & Telecoms, for more information visit https://pressreleasewire.responsesource.com/about.