Lion Bookkeeping calls for roaring trade in Sleaford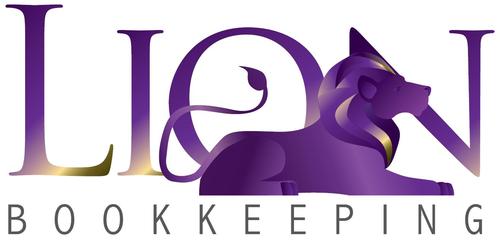 Local business finance company, Lion Bookkeeping Services, is encouraging new businesses to start up in Sleaford, Lincolnshire, following the decision on 26th June by North Kesteven District Council (NKDC) to proceed with a Compulsory Purchase Order (CPO) to acquire land for the construction of a new link road, as part of the town's regeneration.

The £9 million Sleaford South East Regeneration Route will link Grantham Road, The Maltings and Boston Road, opening up access to the Grade II* listed Maltings site and the forthcoming Tesco Extra superstore – paving the way for £100 million's worth of private investment in the local economy.

"The CPO will unleash huge potential in Sleaford," says Catherine Smith, founder and director of Lion Bookkeeping Services. "The local economy is buzzing and there's no better time to start up a new business."
As well as safeguarding and creating 430 jobs, the £20 million Tesco Extra superstore will provide 600 FREE car parking spaces for shoppers, encouraging consumers to head into the town centre and enjoy what local retailers have to offer.

Catherine, who launched Lion Bookkeeping earlier this month, continues, "Most small retailers need to invest all their passion, energy, time and expertise into the shop fit, stock, display and customer engagement, so the last thing they want to worry about is their business finances. The new economy depends on an eco-system of upbeat, relevant retail brands, supported by an equally passionate set of specialist service providers."

Lion Bookkeeping offers a range of services to business start-ups, including advice, setting up business structures, and putting in place accounting practices and systems to cover all tax needs, including VAT registration and returns and any necessary payrolls. Clients can also enjoy completed tax returns, prepared invoices with the appropriate terms and conditions and, through the Lion Debt Collection branch, the recovery of any unpaid invoices.

"The choices available to retailers are fantastic at the minute," adds Catherine. "If you're looking to start up your own business, Sleaford is definitely the place to go. With the creation of more jobs and the huge investment being put into the local economy, Sleaford will soon have a retail offering to be proud of – and business owners should be leaping at the chance to be a part of it!"
One such retailer is Beatty-May Vintage, run by Tara Hurst and her daughter, Sadie. They chose to open their new shop on Westgate, Sleaford, following extensive research into the area.

Tara explains, "Sleaford's master plan shows that there will be more footfall, more jobs and a better economy. If it wasn't for the town's master plan, we wouldn't have chosen to set up shop here. There are a few people against the Tesco development, but we're all for it. We offer what Tesco can't so there's no threat, only the promise of more shoppers on the high street.

"We're really looking forward to the regeneration in Sleaford and the Tesco development. It's an exciting time to join the town as a retailer and we can't wait to watch it grow from strength to strength."
As one of Lion Bookkeeping's first start-up clients, Tara couldn't be happier with the service she's received. "We spoke to a few people about our accounting; Catherine was so friendly that we couldn't wait to work with her. Everything is in plain English and there's no jargon or hidden costs. We'd be lost without her. She's been fantastic!"

For more information on Lion Bookkeeping Services, visit www.lionbookkeeping.co.uk. If you'd like to know more about the Sleaford regeneration, read the information below or visit the NKDC website.

ENDS

Press contact: For more information, images or interview opportunities, contact Caroline Cook at Wordsmith Copywriting on T: 01529 298729, M: 07849 079063 or E: caroline.cook@wordsmithcopywriting.co.uk.

Notes to editors:

ABOUT LION BOOKKEEPING SERVICES:

Lion Bookkeeping and Debt Collection Services Ltd was founded in 2014 by majority shareholder Catherine Smith, supported by co-directors, Andrew and Clare Rayner. Catherine is a fully-qualified bookkeeper and part-qualified accountant who, prior to the formation of Lion Bookkeeping and Debt Collection Services, supported a handful of clients on a freelance basis. She has a passion for ensuring that her clients get the best quality support and advice across a range of personal tax and business accounting needs.
Lion Bookkeeping offers a range of bookkeeping and accounting services for small and micro businesses. Understanding that each client will have unique requirements, the company aims to tailor the most appropriate package based on a business's needs, budget and size. Services include accounts, VAT returns, bank reconciliations, corporation taxes and annual returns. In addition, sister brand, Lion Debt Collection Services, can collect overdue and outstanding invoices on clients' behalf, should the usual accounts receivable processes fail to produce payment.

For more information on Lion Bookkeeping Services, visit:
The website: www.lionbookkeeping.co.uk
Facebook: www.facebook.com/lionbookkeepingservices
Twitter: @bookkeepingcat
LinkedIn: Lion Bookkeeping Group
Blog: lionbookkeeping.wordpress.com

ABOUT BEATTY-MAY VINTAGE:

Beatty-May Vintage is a unique vintage and antique-inspired shop set up in 2014 by mother and daughter duo, Tara and Sadie Hurst. The pair use influences of delicate, quaint and quirky pieces from bygone eras and traditional old English fragrances, patterns and colour palettes to take their customers back in time. The company specialises in chinaware, glassware, kitchen and home accessories, vintage clothing, jewellery, trinkets and small to medium items of furniture. Visit the Beatty-May Vintage Facebook page for more information.
This press release was distributed by ResponseSource Press Release Wire on behalf of Lion Bookkeeping in the following categories: Personal Finance, Business & Finance, for more information visit https://pressreleasewire.responsesource.com/about.