PerDM Services Rebrands as Credico UK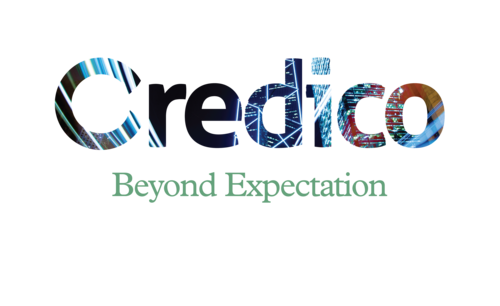 As of this week, the field marketing agency PerDM Services Ltd will become Credico UK as part of a global brand consolidation project planned over the next few months. The rebranding is due to be rolled out with immediate effect and be completed by the end of August 2014.

ABOUT CREDICO UK: http://www.credico.uk.com

The rebrand will include a new visual identity that will be aligned with other group businesses in Europe, Australia, North and South America who have been operating under the Credico name for a number of years.

The change was brought about by the desire to present a consistent brand across different countries and continents. "We are a company that has grown internationally over the last decade, and – as is often the case in situations like this – we have been operating under the Credico and the PerDM brand in different countries in North America and Europe. We felt it was the best decision for our clients and contractors to consolidate under the Credico brand, in order to maximise efficiency and accountability for our clients," says Steve Cave, UK Operations Director at Credico. He assures clients that the change will be 'purely cosmetic' and there will be no change-up in personnel or company procedure. The company will gradually phase out the PerDM name over the next few months in order to make the transition as seamless as possible.

The rebranding of Credico will also feature a new logo to represent the brand. The Credico logo has a blue theme, a departure from the red of the PerDM symbol. Red is a positive, physical colour which demands attention and a call to action but can also be a belligerent and overwhelming colour, and it was decided to select a colour which better reflects the company's culture and ethos. The change to blue was determined by its association with one-to-one communication over mass communication, something that the outsourced sales and marketing specialises in. "We are a face-to-face sales and marketing agency, so we wanted our logo to reflect personalised meetings rather than the 'one size fits all' image of mass media communication," says Steve Cave, UK Operations Director at Credico. Blue is also seen as the colour of trust and dependability, and therefore correlates with the company's brand-building services to improve customer loyalty for clients. "We're very excited about the transition. The new branding strikes the appropriate balance between dependable and dynamic, something which is important to covey to our clients," says Credico UK Operations Director Steve Cave.

Credico is one of the fastest-growing outsourced field marketing agencies in North America and Europe, specialising in one-to-one customer acquisition and brand-building campaigns.

###

General Enquiries

For general questions about Credico UK please contact our head office.

+44 (0) 1244 573150

+44 (0) 1244 571276 (fax)

Please Email: enquiries@credico.uk.com


Press Enquiries

For media enquiries, please contact the following:

Chris Rogers

020 7793 2536 / 07720 054189

Chris.Rogers@whitehouseconsulting.co.uk


About Credico UK
Credico UK offer clients a new customer acquisition programme tailor-made to their individual requirements. We will ensure that budget requirements are met whilst achieving the level of quality our clients demand.

As well as regular contact being available as required with every person within Credico UK we offer each client a dedicated Campaign Manager to ensure support is immediately available to help and resolve any issues they may have.

Credico UK has gained vast experience in all aspects of direct sales. We are equally comfortable operating within the door to door arena or the business to business sector as we are within a retail environment, whether that be promoting a product in a shopping mall or working in a well known high street department store alongside our client's existing sales teams.

We pride ourselves on not only acquiring high quality new donor's and customers but we ensure that every individual we interact with remembers our clients brand. We embrace our clients company culture and aim to understand their goals.

From our client's perspective we remove the costs of using their own sales force and as we charge only for the results achieved – ensuring our services are a financially "risk free" opportunity for businesses to acquire market share without the substantial set up costs normally incured through outsourcing. If we do not generate business there is no charge to the client.
This press release was distributed by ResponseSource Press Release Wire on behalf of Credico UK in the following categories: Business & Finance, Education & Human Resources, Media & Marketing, for more information visit https://pressreleasewire.responsesource.com/about.