Quick apprehension of thieves highlights need for top-level security, says AlertSystems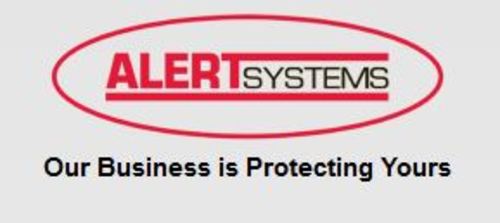 one of the group was tracked down and identified thanks to the footage from the store's CCTV cameras
The reaction follows a report in the London Evening Standard on August 7th which documented a break-in of a West End boutique that resulted in police apprehending the culprits less than 24 hours after the incident.

Footage from the store's CCTV security system shows five men on three scooters forcing their way into the shop and stealing a number of designer handbags. Valentino, of Sloane Street in Chelsea, was targeted by the group who then managed to escape into Marylebone and Kilburn. The shop's overnight workers were shocked at the incident but there was no reported violence at the scene.

The police were able to get to the scene quickly, although the entire group had since left with their stolen goods. Authorities were then able to access the security footage and begin their investigation. Although not all of the assailants have been apprehended, one of the group was tracked down and identified thanks to the footage from the store's CCTV cameras. The bags, some of which cost up to £3,500, have not yet been recovered.

Police have released a statement claiming that the identified man has been charged with burglary, aggravated vehicle taking, reckless driving, failing to stop and driving without insurance. The scooter is also believed to be stolen.

A spokesperson from AlertSystems, experts in business security, has released a statement following the incident.

"The fact that the Chelsea shop was equipped with high-quality CCTV has enabled police to act swiftly and effectively in their attempts to resolve the crime.

"Without a security network such as this in place, there would have been no starting point for their investigation and it is more than likely that the entire group would have got away with theft. Being able to identify one of them as quickly as they have increased their chance of recovering the stolen goods. Additionally, the incident has highlighted the need for a sufficient security system for businesses of this size. The technology that is currently available means that affordable, effective security should be a prerequisite for business owners that want to protect their property."

AlertSystems manage and maintain thousands of commercial security installations throughout the UK and are specialists in providing business security solutions. Offering professional service and a complete range of security services such as monitored alarm systems, Automatic Number Plate Recognition and Avigilon CCTV security systems, AlertSystems provides effective and reliable solutions to security problems.
This press release was distributed by ResponseSource Press Release Wire on behalf of AlertSystems in the following categories: Consumer Technology, Business & Finance, Construction & Property, for more information visit https://pressreleasewire.responsesource.com/about.