Ten Reasons to Hire a Wedding Planner for your Gay Wedding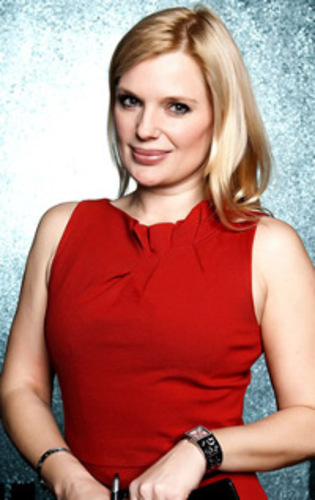 It always astounds me how few people use wedding planners and risk doing it alone without expert help.
Many underestimate what's involved in organising a wedding and risk ruining their big day.

Since the Marriage (Same Sex Couples) Act 2013 was introduced in March 2014 just over 1400 gay marriages have taken place and the savvy ones choose to get help from a specialist gay wedding planners. This short guide outlines the top ten reasons to use a gay wedding planner.
Petra, founder of Bellus Events (www.bellusevents.com) and the driving force behind Gay Wedding Planner (www.gayweddingplanner.org.uk) and a leading UK gay wedding planner comments:

"It always astounds me how few people use wedding planners and risk doing it alone without expert help."

1. Making everything perfect on your big day

Wedding planners have experience in organising weddings and know how to negotiate the best prices, deal with contracts and ensure that every detail is attended to for your special day.

2. Making a reality of your vision

A wedding planner knows how to handle couples, ranging from those who have no idea what their wedding should look like to those who know exactly what they want. Knowing the latest trends, they can help to create the perfect look, mood, style and emotions for your wedding. Their experience and knowledge allows them to visualise what works in a particular venue to make your vision a reality.

3. Not letting wedding planning take over your life

Wedding planning is time-consuming. A wedding planner can save both of you a great deal of time by doing all the running around for your wedding. This is especially important if you both work.

4. Reducing the time spent finding trustworthy suppliers

The suppliers needed for a wedding are numerous. Wedding planners have worked with a multitude of different suppliers and they can recommend the ones they have worked with that meet your needs and are gay-friendly.
They know how to get the best results at the best prices.

5. Helping you to keep to a budget

Spending within your means for a wedding can be the most difficult aspect of planning a wedding. This is where a wedding planner can help by being your financial advisor for your wedding. A wedding planner is knowledgeable about what percentage of your budget that should be spent on each supplier and all the financial aspects of a wedding, so that you can get the wedding you want within budget.

6. Keeping your wedding experience enjoyable and not stressful

Hiring a wedding planner can ensure that your engagement is an enjoyable time for both of you as they have the skill and the time to take care of all the arrangements, so you do not need to stress about all that has to be done to plan your wedding.

7. Not having to worry about forgetting something

A wedding planner will help you to keep track of all the deadlines and decision that need to be made and ensure that nothing will be missed or overlooked on your special day.

8. Doing much more than the venue coordinator

The primary obligation of the venue coordinators is to the venue they work for whereas a wedding planner is 100% dedicated to you. The venue coordinator will be helpful with a list of suppliers but you will find that there is still much more to think about. A wedding planner can help here by making your vision a reality with creativity, coming to the florist appointments with you, researching prices and even assisting with family disputes.

9. Dealing with issues with family and friends

Often, family and friends have their own ideas about what your wedding should be like. This can cause you a great deal of stress in trying to please everyone. A wedding planner can mediate in these circumstances and help you to make the decisions that are right for you.

10. Helping to plan a destination wedding

You may want to get married somewhere other than where you live but don't know how to approach this. A wedding planner has the experience to make it happen and can plan weddings regardless of their location.
Notes to editors:

This article is provided by Bellus Events for free publication in full by the British press.

The reference to Bellus Events and Gay Wedding Planner may be deleted if elsewhere the source of the guide is acknowledged as 'Bellus Events, www.bellusevents.com' or 'Gay Wedding Planner, www.gayweddingplanner.org.uk'

For more information contact:

Petra Truneckova
Founder
Bellus Events
Tel: 02031 377947
Email: info@bellusevents.com
This press release was distributed by ResponseSource Press Release Wire on behalf of Bellus Events in the following categories: Men's Interest, Home & Garden, Women's Interest & Beauty, for more information visit https://pressreleasewire.responsesource.com/about.