Leading child psychologist urges parents to understand and embrace mobile technology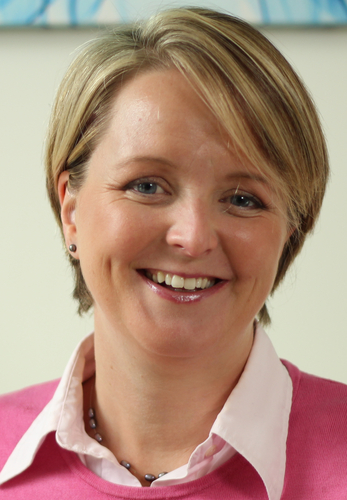 Look for technology that allows personalisation - children benefit when learning and play is targeted to them and they feel that they have control over aspects of it
As many young children embark on their journey through the school years, they will face increasing pressure and expectations from peers to be connected to the world via mobile devices and the Internet as part of both their social lives and studies. This is far-removed from the experiences of their parents' schooldays and Dr. Amanda Gummer urges them to understand and embrace their technology as part of keeping children safe online.

Young children are tech-natives and many preschool children will have access to technology in the home. The versatility of technology enables children's learning to be much more bespoke and therefore more relevant, engaging and enjoyable and Dr Gummer, founder of child development, play and tech advice website Fundamentally Children believes that parents should not be afraid of encouraging their children to engage with technology as part of a balanced play diet.

"Getting independent expert advice on apps, eSafety and managing screen time can help parents feel more in control of their children's technology. In the mean time, here're some tips from the experts at Fundamentally Children on what to look for when evaluating the pros and cons of the tech children engage with," says Dr Gummer.

Look for technology that allows personalisation - children benefit when learning and play is targeted to them and they feel that they have control over aspects of it.

encourages socialisation- technology that encourages children to play together, communicate or compete will help promote social development.
uses new technologies to enhance traditional play patterns - e.g. role play.
widens access to play by children with additional needs.
promotes active play - technology that encourages children to move around rather than staying sedentary.

Be careful with technology that
has poor linking between on and offline play patterns.
shoe-horns technology into toys and games that doesn't improve play value or accessibility.
has too narrow a focus on limited play patterns.
are addictive ('sticky' games are good, addictive games with no tools for regulating time spend on screen-based play are bad).

Avoid
the inclusion of technology where it reduces the flexibility and play value of a toy (over spec'd toys prevent children from developing problem solving and imagination skills).
poorly designed games that will frustrate and confuse children.
devices without appropriate parental controls.
apps and connected games that enable access to inappropriate material.
Page 1 of 2
Page 2 of 2

Dr Gummer is an experienced child development specialist who set up GoodToyGuide.com in 2012 which now sits under the Fundamentally Children banner, alongside the Good App Guide and a wealth of parenting and child development advice. Dr Gummer is actively encouraging parents to take time to understand the technology that their children are using and talk to them about it at a time when it is causing so much concern and confusion about safety and excessive screen time.

*****ENDS*****
Notes to Editors
Fundamentallychildren.com is a new and unique website that brings together the popular Good Toy Guide and the new Good App Guide (providing independent reviews of almost 1,000 toys and apps) with a wealth of expert advice on play, child development, children's tech and parenting. Launched by Dr. Amanda Gummer, fundamentallychildren.com is free to access with no registration required and provides practical tips, authoritative advice and independent product reviews to empower parents to make informed decisions that are right for their family.

For more information, images or quotes please contact Kerstie Mehmel or any of the team - theteam@fundamentallychildren.com or 01438 831204
About Fundamentally Children
Website- www.fundamentallychildren.com
Twitter - @fundamentallyHQ
Facebook – www.facebook.com/fundametallychildren

About Amanda Gummer
Dr. Amanda Gummer is a leading authority on child development, play and parenting and holds PhD in psychology and a Post Graduate Certificate in Higher Education. With nearly twenty years of experience working with families and children, and two young daughters, Amanda has a detailed understanding in this area. Amanda's experience also includes running a family support charity in London and teaching children with special needs as well as working as an Associate Lecturer in Child Development for the Open University.

As well as being a member of the British Psychological Society, the Play Research Network, the International Toy Research Association, Play England and the National Toy Council, Amanda has also been involved with parliamentary policy on children's issues, contributing to the Childhood Enquiry, established by David Willetts MP and the Bailey Review.
This press release was distributed by ResponseSource Press Release Wire on behalf of Fundamentally Children in the following categories: Children & Teenagers, Consumer Technology, for more information visit https://pressreleasewire.responsesource.com/about.