Shoppers hated buying online on Black Friday and Cyber Monday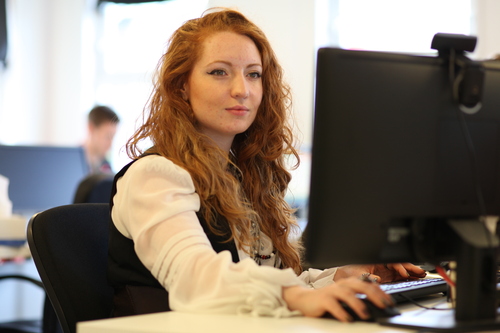 Imagery and further quotes available on request - please contact data@formisimo.com / 0800 772 0982.

Shoppers hated buying online on Black Friday and Cyber Monday

Cyber Monday and Black Friday brought great online offers but great frustration for shoppers. Analytics startup Formisimo (www.formisimo.com) reveals how website shoppers hate the online checkout process.

From Midnight Thursday to Midnight Monday only 24.95% of people who started buying something online completed the purchasing process, with just one in five mobile shoppers completing it.

Reasons for shoppers not completing the buying process online include a complicated check-out process, one that is too slow or that simply fails, and websites asking for so much information that the shopper gets bored and buys elsewhere.

The mad rush to get to the till in a regular shop is replicated online, with shoppers taking just 48 seconds to buy their goods through a website during the peak shopping weekend, down from an average of 62 seconds in the month of November.

The UK and the US have some of the highest shopper-drop-off rates, with almost 70% of people in the UK abandoning the online buying process just before the end. Only two in five US shoppers completed the online buying process.

The worst country in Europe is France, where just 24% of shoppers make it through the checkout process. On average it takes a French shopper 1 minute 42 seconds to buy online.

Firefox users are the most likely to convert in to customers, with 30.4% of them able to complete an online checkout. 28.7% of Chrome users and 24.2% of Safari get throught the purchase process, and the last remaining Netscape users find it incredibly hard to buy online. Just over one in ten of them make it through.

Web-site shoppers in Ireland are far more likely to get through a buying process online, but they take 50% more time to enter their credit card and personal information. Shoppers in Venezula take twice as long as average.

Slovakia tops the table of customers who persevere with online checkouts - six in ten online shoppers there having the patience to get through the buying process and secure their goods.


CEO of Formisimo Al Mackin says "After all the browsing and searching to find a great deal you'd be amazed at how many shoppers hate filling in their details in an online checkout - so much so that they go and buy from elsewhere."

"With tempers frayed they're less patient with processes that ask for too much information, that have errors, or that are simply confusing. On some of the busiest online shopping days of the year online retailers are losing up to 80% of their potential sales right at the end of the buying cycle".

About Formisimo
www.formisimo.com

The analytics startup makes online checkouts easier to complete and solves the problem of lost customers at the final stage of the buying process. On average 67% of consumers that start filling out an online checkout or form don't complete it, a significant loss of income to any online business.

Formisimo uses patent-pending technology to store and analyse what consumers do within a websites online checkout, revealing the pain points in a series of interactive reports, along with real time data on what customers are currently doing in the online form.

One e-commerce business has seen an increase in income of £440,000 per month since engaging with Formisimo. On average Formisimo delivers a 76% increase in checkout conversion rates.
This press release was distributed by ResponseSource Press Release Wire on behalf of Formisimo in the following categories: Business & Finance, Media & Marketing, Retail & Fashion, for more information visit https://pressreleasewire.responsesource.com/about.