Author Tom Evans reveals 12 barriers to meditation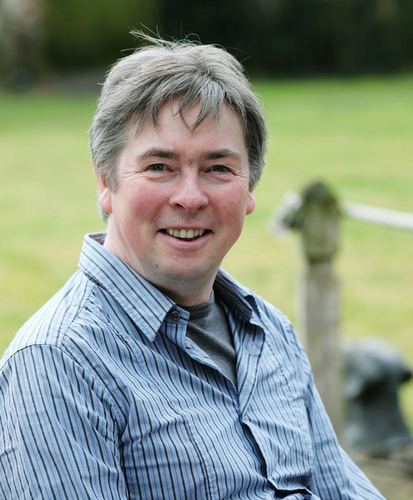 Ironically, it is often the people who could gain the most from meditation who make the most excuses not to try it.
As the New Year encourages many people to take up self-improvement activities, author, inspirer and speaker Tom Evans looks at the most common perceived barriers to meditation.

Tom, who advocates meditation, says, "By spending nine minutes meditating every day, the benefit of the time saved can be tenfold. Every minute spent meditating adds another to your life.

"Ironically, it is often the people who could gain the most from meditation who make the most excuses not to try it.

"Here are the reasons I hear most often, which are in a short presentation."

1. You don't have the time

Tom Evans says that meditation reduces stress, and makes us less prone to illness, so any time spent comes back many times over by reducing time spent off.

2. You can't make your mind go quiet

Meditation is not so much about having no thoughts as it is about forming a different relationship with them. When we are kinder to our thoughts, they are kinder to us.

3. You have to be in a quiet room

We can meditate when out walking, commuting or painting the shed. It is easy to integrate meditative practices into what we think of as our busy lives.

4. You have to have your eyes closed

If you ever drive home on 'autopilot' on a familiar route, you have entered a light meditative state. We are all natural meditators.

5. It will take years of study

Learning to meditate is easy. It only takes ten minutes a day for a week to get the hang of it.

6. You have to study with a master

Put 'free meditation' into Google and get your 'master' to come to you.

7. It conflicts with your religious beliefs

Meditation is agnostic. Reciting of prayers, or responses to a celebrant, induces a light state of meditation.

8. It's dangerous and you might lose your mind

The person who is meditating remains in control at all times. In the same way nobody else can breathe for you, nobody else can meditate for you.

9. There are no practical benefits

Lightbulb moments come to us when we enter the meditative state. Your next bright idea is just one meditation away.

10. People will think that you have joined a cult

When people notice how radiant and vibrant you are, they might ask if they can 'join' too.

11. You have to make time every day

Just meditating once or twice a week is enough to bring untold benefits. When we see it as a treat of some Me Time, it becomes a pleasure not a chore.

12. You don't know how to start

The Be Calm meditation is absolutely free, and, in less than ten minutes, introduces the three most common ways to enter the meditative state.

"Now you know that you can get started for free, in the comfort of your own home, what's stopping you?" concludes Tom.

MicroBizMattersDay, Friday January 9 2015, is an initiative that promotes businesses with nine or fewer employees. It encourages everyone to give nine minutes of their time to help out a microbusiness this week.

What more fitting gift from Tom than the nine-minute Be Calm meditation?

He has written a number of books and created a wealth of e-learning courses using meditation for practical, real world applications.

How to Quieten Your Mind is a set of meditations that reduce symptoms of ADHD and ADD.

The Magic of AHA is a program that uses meditation and mind mapping to generate light bulb moments on demand.

Living Timefully is a time management program with mindfulness at its core. By changing the speed of our thoughts, we can change the speed that time passes by.

http://www.tomevans.co

Twitter: @thebookwright

ENDS

Photographs, books for review or interviews are available on request.

Author and creative catalyst, Tom Evans, has created an innovative time management programme, Living Timefully, which contains a module with mind maps and meditations to help tune into the lower mind centres.

'A modern day mystic, a healer, a 21st century philosopher, a temporal alchemist and the wizard of light bulb moments'. These are just some of the many ways in which author Tom Evans has been described throughout his eclectic career.

Tom studied electrical engineering before working as a BBC television engineer for 20 years and in the Internet industry for a further ten. His career then changed direction dramatically.

In his mid-40s, he discovered meditation and began to write books on a number of subjects including self-help and personal development, philosophical futurology and metaphysical exploration.

As well as being an author, Tom is an authors' mentor and writers' unblocker, specialising in motivation. He hosts the popular podcast The Zone Show, which explores the way in which we get into, and stay in, 'the zone', and has written a book on the subject: The Zone: How to Get in It and Stay in It.

Media information provided by Famous Publicity. For more information please contact George Murdoch at george@famouspublicity.com or 07834 643 977 or Tina Fotherby at tina@famouspublicity.com
This press release was distributed by ResponseSource Press Release Wire on behalf of Tom Evans in the following categories: Men's Interest, Health, Leisure & Hobbies, Women's Interest & Beauty, for more information visit https://pressreleasewire.responsesource.com/about.