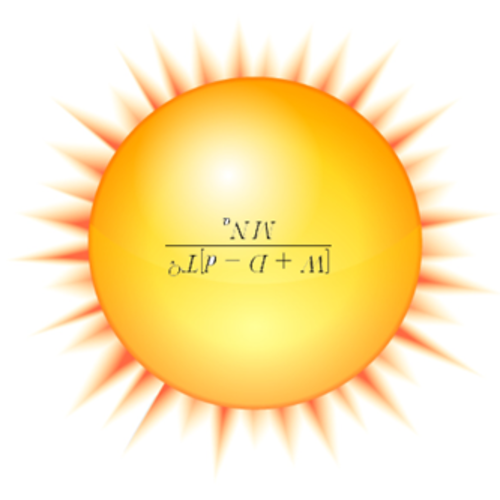 Whether it's science, pseudoscience or just a marketing gimmick, Mondays can tend to be a bit depressing as people slog back into work.
Guildford author Tom Evans says that on Blue Monday, there is no need to feel blue – instead listen to his ten-minute Be Calm meditation.

It's theorised that Blue Monday is the most depressing day of the year. It was part of a marketing campaign by Sky Travel to get people to buy a holiday. It even has a formula that factors in the arrival of a credit card bill post-Christmas spend.

For more read here.

Whether it's science, pseudoscience or just a marketing gimmick, Mondays can tend to be a bit depressing as people slog back into work. So for Blue Monday, and any Monday, here are seven antidotes to turn that 'formula' on its head.

Antidote 1: Cut yourself some slack

Put off something you think has to be done today until tomorrow, or next week. You might find a better way to do it or that it didn't even need to be done at all.

Antidote 2: Perform a random act of kindness

Do something random that takes you no more than a minute but that really makes someone's day, or week. Watch how random acts of kindness come back doubled, and from another source, when you're least expecting them.

Antidote 3: Make someone smile

Smile at a stranger or let someone out in traffic. Or send someone something online to make them laugh.
Funny gif link

Antidote 4: Forgive someone

Let the anger go concerning someone who crossed you. The older the grudge, the better it is to let go of. You can even forgive yourself for something you regretted doing too.

Antidote 5: Give yourself a treat

Spoil yourself and buy something to cheer yourself up. Or just get away from your desk and go for a walk at lunchtime.

Antidote 6: Get back in touch with an old friend

Re-make that connection with someone you've been meaning to call for ages. You might even inspire them to do the same to someone else. What goes around comes around.

Antidote 7: Give yourself some of Me Time

Listen to my Be Calm meditation for just 10 minutes and let the blues fall away.

A link to the meditation can be found here: http://www.tomevans.co/2015/01/19/7-antidotes-to-blue-monday...

ENDS

Tom Evans is an author specialising in making the esoteric (or unknown and hidden) into the exoteric (known and understood). He is also the creator of Living Timefully, a mindful approach to time management. Living Timefully is a self-study programme that will change your relationship with time at a fundamental level by changing the speed and nature of your thoughts.

Living Timefully is also one of Tom's many philanthropic initiatives. The self-study course is available free of charge to any one suffering from a terminal or life shortening condition so they can make the most of their time. It is also available for complementary preview for journalists and is especially useful for anyone working in an environment with deadlines.

'A modern day mystic, a healer, a 21st century philosopher, a temporal alchemist and the wizard of light bulb moments'. These are just some of the many ways in which author Tom Evans has been described throughout his eclectic career.

Tom studied electrical engineering before working as a BBC television engineer for 20 years and in the Internet industry for a further ten. His career then changed direction dramatically.

In his mid-40s, he discovered meditation and began to write books on a number of subjects including self-help and personal development, philosophical futurology and metaphysical exploration.

As well as being an author, Tom is an authors' mentor and writers' unblocker, specialising in motivation. He hosts the popular podcast The Zone Show (http://www.tomevans.co/zone-show-podcast/), which explores the way in which we get into, and stay in, 'the zone', and has written a book on the subject: The Zone: How to Get in It and Stay in It.

For more information, visit http://www.livingtimefully.com/

And Tom's main web site http://www.tomevans.co

Photographs, books for review or interviews are available on request.


Media information provided by Famous Publicity. For more information contact George Murdoch on 07834 643 977 or email george@famouspublicity.com or Tina Fotherby on 07703 409622 or email tina@famouspublicity.com.
This press release was distributed by ResponseSource Press Release Wire on behalf of Tom Evans in the following categories: Men's Interest, Health, Leisure & Hobbies, Women's Interest & Beauty, for more information visit https://pressreleasewire.responsesource.com/about.