Time management expert: 'January 31 deadlines don't have to be taxing'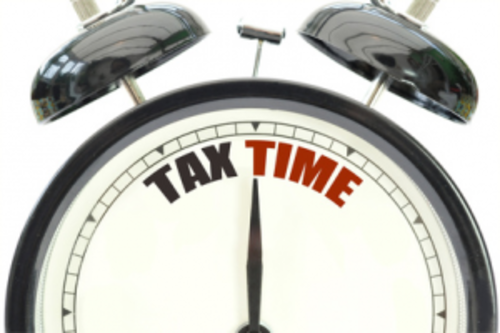 Just imagine if you could learn to get more done in less time and that you could generate enough hours in the day.
Mindfulness and timefulness coach Tom Evans offers a simple exercise 'How we process numbers' to help those who are struggling to complete their UK self-assessment tax returns before the deadline on Saturday January 31 2015.

The exercise, or 'Timeful Task', is a sample from 'Living Timefully', a movement that Tom leads that is time management with mindfulness at its core.

Tom believes that after studying mindfulness and timefulness, people will notice themselves becoming happier and less stressed, and find that they have generated more time.

Speaking about the upcoming tax return deadline, Tom said, "In the UK at least, as January 31 looms, quite a few hearts are pounding as personal tax returns have to be submitted. It's thought that nearly 10 million people in the UK must submit a self-assessment return each year. File a return late and you'll get an immediate £100 fine.

"Just imagine if you could learn to get more done in less time and that you could generate enough hours in the day.

"Bizarre as it may seem, our left and right brains experience time in different ways. It's an urban myth that the left brain is logical and the right is creative. The picture that is now emerging is that our left brain sits inside space and time and our right brain experiences everywhere and 'everywhen' else.

"If you have to make the numbers add up by the end of the week, take a few minutes out just now to take your left and right brains on a workout. Follow these simple numerical exercises and, at the end of this Timeful Task, you will have both sides of the brain working in harmony.

"Your relationship with numbers will change slightly, especially with the number nine. You will also find your experience of the passage of time will subtly alter and remember of course that it's the thought that 'counts'.

"This short video is a sample from over six hours of mind opening multimedia resources in the Living Timefully self-study program.

"To find out more about how we can change our perception of the passage of time and how we can create as much time as we need, start Living Timefully.

"The best time to start Living Timefully is yesterday. The second best time is today."

Useful links

http://www.tomevans.co/

http://www.tomevans.co/2015/01/26/deadlines-dont-have-to-be-...

http://www.livingtimefully.com/

ENDS

Guildford-based Tom Evans is an author specialising in making the esoteric (or unknown and hidden) into the exoteric (known and understood). He is also the creator of Living Timefully, a mindful approach to time management. Living Timefully is a self-study programme that will change your relationship with time at a fundamental level by changing the speed and nature of your thoughts.

Living Timefully is also one of Tom's many philanthropic initiatives. The self-study course is available free of charge to anyone suffering from a terminal or life shortening condition so they can make the most of their time. It is also available for complementary preview for journalists and is especially useful for anyone working in an environment with deadlines.

'A modern day mystic, a 21st century philosopher, a temporal alchemist and the wizard of light bulb moments'. These are just some of the many ways in which author Tom Evans has been described throughout his eclectic career.

Tom studied electrical engineering before working as a BBC television engineer for 20 years and in the Internet industry for a further ten. His career then changed direction dramatically.

In his mid-40s, he discovered meditation and began to write books on a number of subjects including self-help and personal development, philosophical futurology and metaphysical exploration.

As well as being an author, Tom is an authors' mentor and writers' unblocker, specialising in motivation. He hosts the popular podcast The Zone Show, which explores the way in which we get into, and stay in, 'the zone', and has written a book on the subject: The Zone: How to Get in It and Stay in It. His mission is to get the entire world to meditate, knowing that it will make the world a better place.

For more information, visit http://www.livingtimefully.com/

And Tom's main web site http://www.tomevans.co

Photographs, books for review or interviews are available on request.

Media information provided by Famous Publicity. For further information please contact George Murdoch on 07834 643 977 or email george@famouspublicity.com or contact Tina Fotherby on 07703 409 622 or email tinafotherby@famouspublicity.com.
This press release was distributed by ResponseSource Press Release Wire on behalf of Tom Evans in the following categories: Men's Interest, Leisure & Hobbies, Women's Interest & Beauty, Personal Finance, Education & Human Resources, for more information visit https://pressreleasewire.responsesource.com/about.