Harley St. Doctor Criticises 'Lunch Hour Face Lift'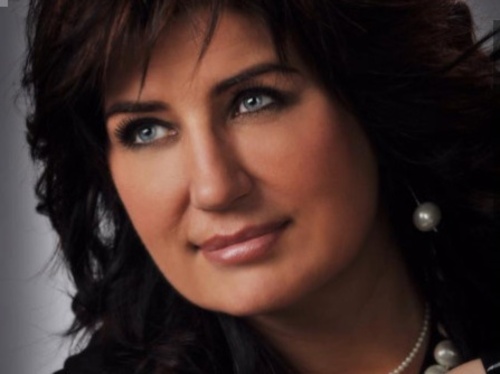 'The message that you can have a facelift treatment and return to work without bruising or needing recovery time is potentially dangerous.
Dr Gabriela Mercik, a leading Harley Street cosmetic doctor has condemned the so-called lunch hour facelift as misleading, ignoring the trauma and recovery time the procedure involves.

Dr Mercik says: 'The message that you can have a facelift treatment and return to work without bruising or needing recovery time is potentially dangerous. Most women will suffer bruising which will take at least 3 days to reduce and need to take time off work. Women should know the truth and be prepared for the trauma and shock to the body. Returning to work or resuming normal activities too soon heightens the risk of infection.'

Dr Mercik is a pioneer of the 'thread' or 'lace' facelift and the main teaching doctor for this procedure in the UK,

'The potential to improve our appearance without the need for invasive surgery is exciting, but if a procedure creates a dramatic change, it also creates trauma to the tissues, discomfort and a period of recovery. Women should be fully informed and prepared for this, and the use of celebrities to promote procedures can give the impression that a procedure is painless and risk- free.'

Dr Mercik has led the way in London with non-surgical alternatives to the traditional nip and tuck. Her Gentle Face Lift uses 'long threads' (used to heal wounds during surgery) to reach into the fatty tissue of the face, lifting the stem cells to the upper layer or epidermis, so that the body's own collagen is stimulated and naturally acts to plump and lift the skin. This is something that cannot happen in a traditional surgical facelift, when the skin is merely stretched.

Next, vitamins and nanopeptides (synthetic growth factors that mimic the function of the body's own natural supply) are injected into the skin, sending signals to the cells to repair and renew.

Finally, molecular water is applied to the surface of the skin. Scientifically proven to be able to penetrate through the pores to deeper tissues, it hydrates the skin in a way that creams and serums cannot.

Like a surgical facelift, the Gentle Face Lift tightens the skin, but in addition, plumps and rejuvenates the skin. It also balances the symmetry of the face and can be targeted at specific areas such as the eyes or the jaw line, making it ideal for the thirty-something who is not in need of a full facelift, but would like to improve their appearance.

Dr Gabriela Mercik, a medical doctor who specialises in aesthetic medicine, introduced the Gentle Face Lift to the UK. Now based in London's Harley Street, Dr Mercik began her medical career at Poland's renowned cardiology Silesian Centre, where she was the youngest doctor to run her own department at just 27. After 15 years researching and developing new treatments for heart disease, a breast cancer diagnosis prompted a change of direction. 'I wanted to do work that felt uplifting and help others feel better about themselves and their appearance through the latest and best anti-ageing techniques,' she says.

'I help women to look like a refreshed version of themselves and encourage them not to try and look like someone else. It is also vital to address the health of the skin, which is often overlooked in a surgical facelift. As a medical doctor, it's important for me to use treatments that have a strong scientific foundation.'

For further info or to arrange a consultation, contact Dr Mercik's office on 07825 201077, Fiona Harrold on 07870 233985, or info@drgabriela.co.uk.

DrGabrielaMercikfaceliftexpert
This press release was distributed by ResponseSource Press Release Wire on behalf of Fiona Harrold in the following categories: Health, Women's Interest & Beauty, Retail & Fashion, for more information visit https://pressreleasewire.responsesource.com/about.