Driving Monitor release new DVLA real-time paperless licence checking service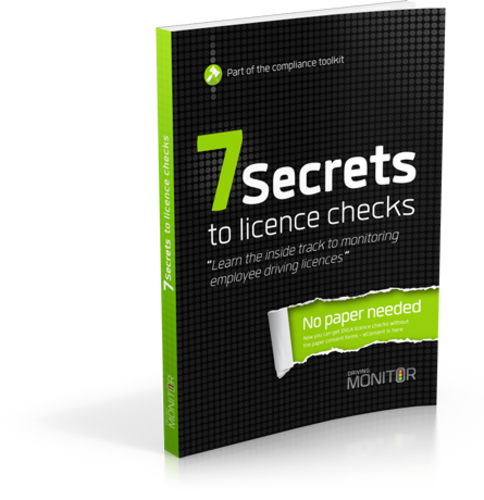 There's also a 7 Secrets to Licence Checks free guide that's been produced in conjunction with this new service rollout.
Today Driving Monitor have released the next generation in driving licence verification services to the UK market. The new real-time checking service now allows fleet managers and business owners instant access to the DVLA licence data on their employees.

Kevin Curtis, Managing Director of Driving Monitor commented, "This is another great leap forward in our technical platform now allowing employers to verify the status of their employees' licences within seconds. Traditionally we've had to rely on the DVLA 'batch' processing model where we send a volume of licence checking data via a secure channel to the DVLA – and then wait for the 'batch' of results to be returned. The batch route means we only have one window per evening in every weekday to process licence checks, whereas this new system is based on an 'on-demand' real-time service 24/7.

The new platform has opened up a whole range of new services we can offer with instant real-time checks. For example, hiring a vehicle relied on a driver producing both parts of their licence, something that won't be possible after June this year. With this new service we're now able to perform an instant check with the driver giving consent via the new eConsent service we launched in December 2014. We can also get instant results when a driver completes our Driving Monitor risk assessment profiler, meaning the DVLA data is right up-to-date allowing the risk assessment to be 100% accurate instantly."

Driving Monitor are now rolling out this new service to its customers to further enhance its risk profiling platform. There's also a 7 Secrets to Licence Checks free guide that's been produced in conjunction with this new service rollout. You can download this from the DrivingMonitor.com website

About Driving Monitor

Driving Monitor is a forward-thinking driver risk management company using web technologies to build a safer fleet. Working with Blue Chip companies and SME's their vision is to help fleets meet their Duty of Care objectives whilst reducing costs and minimising accidents and insurance premiums. Kevin Curtis heads up the business and is active in the driver safety arena,
as well as speaking at Health & Safety events.

Media enquiries: Tel 0845 5004505
media@driving-monitor.com

This press release was distributed by ResponseSource Press Release Wire on behalf of Driving Monitor in the following categories: Motoring, Business & Finance, Transport & Logistics, for more information visit https://pressreleasewire.responsesource.com/about.