Glasgow to host 'Twilight in the Park' event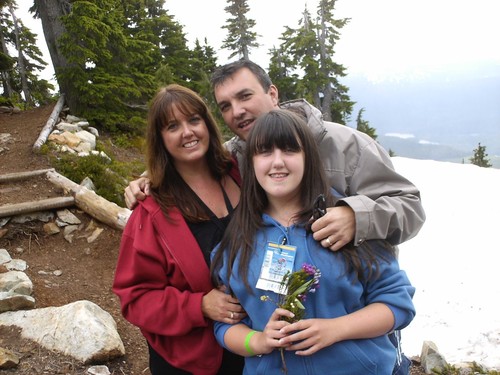 We want as many people as possible to take part in this great walk and raise money for our objectives.
On the evening of Saturday 13 June 2015, Scotland's only vasculitis charity, the Lauren Currie Twilight Foundation will be holding a 5km Twilight sponsored walk followed by an exclusive outdoor cinema as part of their 'Twilight in the Park' event in support of vasculitis sufferers in the UK.

The walk takes place in Glasgow's Pollok Country Park, Pollokshaws Road from 7:00PM. Walk the route through the darkened woods which promise you will not be alone and watch out when the sun goes down! It will be followed by a giant 24ft pop-up cinema screening of a secret blockbuster film.

Pollok Country Park is a superb setting for the walk, having been voted Europe's Best Park in 2008.

Tickets will cost £10 for adults and £5 for children. Free passes to Twilight in the Park are available for fundraisers. Adults raising a minimum of £50 and children raising a minimum of £25 for The Lauren Currie Twilight Foundation will obtain free entry.

The Lauren Currie Twilight Foundation was set up by Grant and Adrienne Currie following the tragic death of their 15-year old daughter and only child Lauren in 2010. Lauren had suffered from Granulomatosis with Polyangiitis (formerly known as Wegener's Granulomatosis), a variant of the auto-immune disease vasculitis.

Lauren's condition was only diagnosed in the final hours of her life and her parents realised that, with earlier diagnosis, her life could have been saved.

Because vasculitis is uncommon and early diagnosis is an important factor in the effectiveness of medical care, public awareness of the condition is one of the charity's main objectives.

As well as educating the general public, the charity educates medical professionals on how to spot and diagnose the disease.

Grant Currie said, "We want as many people as possible to take part in this great walk and raise money for our objectives. The funds will be used to advance research into the relatively unknown condition vasculitis.

"The Twilight in the Park walk and film are a great way to honour Lauren and celebrate her life. It's also going to be great fun and an unusual social event for those who like to help others."

Vasculitis

The Foundation has provided £62,000 to the University of Aberdeen, which will be used to support a three-year PhD research project on vasculitis.

The Lauren Currie Twilight Foundation aims to raise the international profile of vasculitis, and is one of only two vasculitis-specific charities operating in the UK. It is keen to collaborate with other relevant charities, including those in the US.

So what is vasculitis? Grant Currie explains: "Vasculitis refers to an inflammation of the blood vessels. It is an uncommon illness and different variations can affect people of different ages."

The Lauren Currie Twilight Foundation has produced a video explaining the condition, which can be found here.

Tickets for the event can be purchased here.

http://www.thelaurencurrietwilightfoundation.org
http://www.glasgow.gov.uk/?articleid=5343
http://www.eventbrite.co.uk/e/twilight-in-the-park-tickets-1...
https://www.youtube.com/watch?v=W94a0KLa1vQ

ENDS

Images of previous fundraising events are available on request.

We would be delighted to arrange interviews with Grant Currie.

Media information provided by Famous Publicity. For more information please contact George Murdoch at 07834 643 977 or george@famouspublicity.com or Tina Fotherby at 07703 409 622.

The Lauren Currie Twilight Foundation

What is the background to The Lauren Currie Twilight Foundation?

Lauren was only 15 when she tragically and prematurely lost her battle with vasculitis on October 23 2010 at Crosshouse Hospital. Lauren died from Wegener's granulomatosis – a form of vasculitis which had remained undiagnosed until the final hours of her life. Lauren's lungs had been fatally damaged by vasculitis, which resulted in internal bleeding and contributed to her death.

The charity was founded within a couple of days of Lauren's death by her parents, Grant and Adrienne. The charity was named in Lauren's memory as a tribute to their daughter's inspirational character and features 'Twilight' in the title in recognition of the love she had for the Twilight books and the films. The charity was set up to help and support anyone affected by vasculitis, to raise awareness of the disease throughout the United Kingdom and to fund dedicated research that seeks to identify and improve treatments.

Lauren's charity was formerly registered in Scotland in December 2010 with the Office of the Scottish Charity Regulator (OSCR). Charity Registration Number SC041934.


What are our charity objectives?

Vasculitis has no known cause, no cure and can be fatal if left undiagnosed. The charity set out key objectives in our constitution covering awareness, education, research and patient support. The charity meets these objectives from public donations and the proceeds from our own charity events. The Foundation does not receive any government funding.

The charity patron, Dr Hilary Jones, has produced a charity awareness video that provides general information and awareness of vasculitis. Dr Hilary had an integral role in raising the awareness of meningitis in the UK and LCTF have appointed him patron to support the heightening of awareness for vasculitis.

What is Vasculitis?

Vasculitis is a medical term meaning inflammation of blood vessels. It can be primary (occurring on its own) or secondary (occurring as part of another condition). Some people with vasculitis test positive for antibodies to constituents of certain white blood cells (anti-­‐neutrophil cytoplasmic antibodies or ANCA) and are said to have ANCA vasculitis.

Who gets vasculitis?

Vasculitis is an uncommon illness. About 20 in every 100,000 people get ANCA vasculitis every year in the UK. Vasculitis can affect all age groups. Some are mostly diseases of childhood (e.g. Kawasaki), whilst others persist throughout adult life (ANCA systemic vasculitis). Some principally affect the elderly (e.g. giant cell arteritis).

What causes vasculitis?

• In most cases the cause is not known. Many experts think that the illness is the result of infection in people who were born with a certain genetic predisposition.
• Vasculitis can also be caused by Illnesses which trigger inflammation in the body such as rheumatoid arthritis and inflammatory diseases of the bowel.
• Medicines associated with vasculitis include certain types of antibiotics (e.g. quinolones, sulphonamides, beta-lactams), anti‐inflammatories, the contraceptive pill, some types of fluid tablets (thiazides) and flu vaccines.
• Rare types of cancer (paraproteinaemia, lymphoproliferative disorder) can occasionally cause vasculitis.

Website:
http://www.thelaurencurrietwilightfoundation.org
This press release was distributed by ResponseSource Press Release Wire on behalf of Lauren Currie Twilight Foundation in the following categories: Children & Teenagers, Men's Interest, Health, Leisure & Hobbies, Women's Interest & Beauty, Public Sector, Third Sector & Legal, for more information visit https://pressreleasewire.responsesource.com/about.