Shayne Ward to Sing for Vasculitis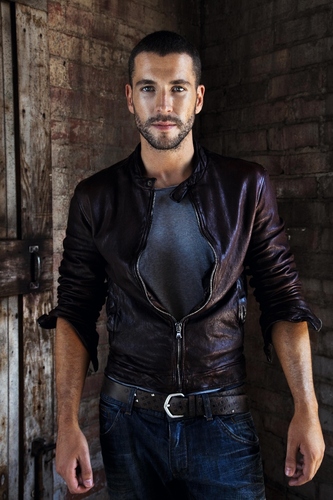 I am deeply touched that I have been invited to perform at the Lauren Currie Twilight Foundation annual ball.
The X Factor winner Shayne Ward has confirmed that he will be performing at the Lauren Currie Twilight Foundation's 2015 Black & Red Vasculitis Charity Ball at the Thistle Hotel, Glasgow on Friday 18 September 2015.

Since winning The X Factor in 2005, Shayne has sold over three million albums, achieved 14 platinum discs and clocked up Number One albums in nine countries. He just launched his new album, Closer, which became his fourth Top 20 album. Shayne is set to perform his hit songs plus a track from his new album at the charity ball.

Shayne, 30, was born in Tameside, Greater Manchester and has toured and recorded around the world with top music producers including Ryan Tedder (OneRepublic), Cutfather (Olly Murs) and Mike Stock of Stock Aitken and Waterman (Kylie Minogue, Bananarama and Rick Astley). He is to date the most successful solo male X Factor winner.

The Lauren Currie Twilight Foundation was set up by Grant and Adrienne Currie following the death of their 15-year old daughter and only child Lauren in 2010. Lauren had suffered from Wegener's granulomatosis, a variant of the auto-immune disease vasculitis.

Lauren's condition was only diagnosed in the final hours of her life and her parents realised that, with earlier diagnosis, her life could have been saved.

Speaking ahead of the event, Shayne Ward said, "I am deeply touched that I have been invited to perform at the Lauren Currie Twilight Foundation annual ball.
"It's inspiring that Lauren's parents are driving such a positive awareness campaign in such a tragic situation. It's a real honour to be celebrating and contributing to their great work at the Black & Red Vasculitis Charity Fundraising Ball in Glasgow."

Lauren's father Grant Currie said, "We want Lauren's charity to raise the profile of vasculitis internationally, and having such an acclaimed and popular singer perform at our ball will help put us on the map. It will be great to see Shayne perform, and it will bring back many happy memories of Lauren who absolutely adored popular music."

Vasculitis is uncommon and early diagnosis is an important factor in the effectiveness of medical care, which is why the charity focuses on public awareness of the condition as a key objective.
In addition, the Foundation has given £62,000 of funding to the University of Aberdeen, which will be used to support a three-year PhD research project on vasculitis.

The Lauren Currie Twilight Foundation also aims to raise the international profile of vasculitis, and is one of only two vasculitis-specific charities operating in the UK. It is happy to collaborate with other relevant charities, including those in the US.

So what is vasculitis? Grant Currie explains, "Vasculitis refers to an inflammation of the blood vessels. It is an uncommon illness and different variations can affect people of different ages.
"The cause of vasculitis is usually unknown, but it can be caused by other illnesses that cause inflammation, such as rheumatoid arthritis and inflammatory diseases of the bowel."

Tickets for the ball are priced at £60, or £90 for premium seats. The ticket includes a champagne reception and a three-course dinner, alongside the special performance from Shayne Ward. There will also be a silent auction. The Thistle Hotel's ballroom, where the event will be held, has capacity for around 500 people.

The Black & Red Ball has been held annually in Glasgow since 2011 and has helped to raise over £300,000 from events and donations in over three years for the Lauren Currie Twilight Foundation.

The Lauren Currie Twilight Foundation has produced a video explaining the condition, which can be found here: https://www.youtube.com/watch?v=W94a0KLa1vQ.
Charity patron Dr Hilary Jones can be seen talking about the Foundation's work here: http://www.thelaurencurrietwilightfoundation.org/patrons.htm...

Links

https://www.facebook.com/shayneward
http://www.amazon.co.uk/CLOSER-DELUXE-Shayne-Ward/dp/B00SN2O...
http://www.thelaurencurrietwilightfoundation.org/blog/2015-b...
http://www.thistle.com/en/hotels/united_kingdom/glasgow/this...
http://www.abdn.ac.uk/

ENDS

Images available on request.

Media information provided by Famous Publicity. For more information, please contact:
George Murdoch at george@famouspublicity.com or 07834 643 977.

Tina Fotherby at tina@famouspublicity.com or 07703 409 622.

The Lauren Currie Twilight Foundation
What is the background to The Lauren Currie Twilight Foundation?

Lauren was only 15 when she tragically and prematurely lost her battle with Vasculitis on October 23 2010 at Crosshouse Hospital. Lauren died from Wegener's Granulomatosis – a form of Vasculitis which had remained undiagnosed until the final hours of her life. Lauren's lungs had been fatally damaged by vasculitis, which resulted in internal bleeding and contributed to her death.

The charity was founded within a couple of days of Lauren's death by her parents, Grant and Adrienne. The charity was named in Lauren's memory as a tribute to their daughter's inspirational character and features 'Twilight' in the title in recognition of the love she had for the Twilight books and the films. The charity was set up to help and support anyone affected by Vasculitis, to raise awareness of the disease throughout the United Kingdom and to fund dedicated research that seeks to identify and improve treatments.

Lauren's charity was formerly registered in Scotland in December 2010 with the Office of the Scottish Charity Regulator (OSCR).

Charity Registration Number SC041934.

What are the charity's objectives?

Vasculitis has no known cause, no cure and can be fatal if left undiagnosed. The charity set out key objectives in our constitution covering awareness, education, research and patient support.

The charity meets these objectives from public donations and the proceeds from our own charity events. The Foundation does not receive any government funding.

Awareness

Over 3,000 people are diagnosed with Vasculitis each year in the United Kingdom. Premature deaths from Vasculitis remains high at 25% in five years as a result of late diagnosis and where the disease has damaged vital organs. Awareness is fundamental to saving lives.

The charity organises key events throughout the year to raise public awareness of the disease.

The charity patron, Dr Hilary Jones, has also produced a charity awareness video that provides general information and awareness of vasculitis. Dr Hilary had an integral role in raising the awareness of meningitis in the UK and LCTF have appointed him patron to support the heightening of awareness for vasculitis.

Education

GPs and health professionals are vital to early diagnosis and having the awareness and the suspicion to test patients for vasculitis. The charity organises exhibition materials for GP conferences within the UK in addition to symposiums and online webcast lectures to specialised sectors ie renal, rheumatology, respiratory/ENT etc.

The charity recently completed an exclusive online lecture to the Renal Association and the British Society for Rheumatologists, which attracted UK Nephrology and Rheumatology consultants to a dedicated online vasculitis conference. The charity also funded a paediatric vasculitis symposium for rheumatologists in Scotland to assist doctors in new research and characteristics of the disease.

Research

The charity formed a funding partnership with the University of Aberdeen in 2012 to support a PhD research project on vasculitis. The LCTF have committed £62,000 of funding to the University for dedicated research over three years.

The research project aims to use 3D imaging equipment to view the vessels and cell behaviours from a completely new angle which has never been used in previous research projects. The research allows us to see the difference from cell activity in a non-vasculitis sample compared to a vasculitis patient. The research will seek to identify biomarkers in the effective treatment of the disease.

Patient Support

The charity delivers a comprehensive support facility from a secure portal within the charity website. The Patient Support Centre launched in April 2013 and provides a range of services that have been specifically commissioned and selected to support anyone affected by the disease. The support facility was designed, launched and funded entirely by the charity.

Services supplied include:

• Online discussion forums for patients to interact with each other and ask questions.
• Anxiety support publications and counselling support.
• Diet & nutrition publications.
• Relaxation and sleep support therapy apps.
• Respite facilities
• Patient grants to fund mobility aides for anyone affected by vasculitis.
• Patient alarms supplied free of charge to patients at risk of seizures and strokes.
• Vasculitis & treatment guidance leaflets.
• Vasculitis guidance videos ie patient interviews, consultant interview etc
• Webcast guidance lectures

The Twilight Cabin

The Twilight cabin launched in February 2014 and provides a 3 bedroom self-catering log cabin on the banks of Loch Awe. The cabin is available free of charge to patients diagnosed with vasculitis for respite breaks with their family.

The cabin is situated in a secluded location with stunning views of the loch and countryside. It is designed so patients can get a break and relaxation. The cabin lease, furnishing and on-going running costs are funded entirely from the charity.

What is Vasculitis?

Vasculitis is a medical term meaning inflammation of blood vessels. It can be primary (occurring on its own) or secondary (occurring as part of another condition). Some people with Vasculitis test positive for antibodies to constituents of certain white blood cells (anti-­‐neutrophil cytoplasmic antibodies or ANCA) and are said to have ANCA vasculitis.

Who gets vasculitis?

Vasculitis is an uncommon illness. About 20 in every 100,000 people get ANCA vasculitis every year in the UK. Vasculitis can affect all age groups. Some are mostly diseases of childhood (e.g. Kawasaki), whilst others persist throughout adult life (ANCA systemic vasculitis). Some principally affect the elderly (eg giant cell arteritis).

What causes vasculitis?

• In most cases the cause is not known. Many experts think that the illness is the result of infection in people who were born with a certain genetic predisposition.
• Vasculitis can also be caused by Illnesses which trigger inflammation in the body such as rheumatoid arthritis and inflammatory diseases of the bowel.
• Medicines associated with vasculitis include certain types of antibiotics (eg quinolones, sulphonamides, beta-lactams), anti‐inflammatories, the contraceptive pill, some types of fluid tablets (thiazides) and flu vaccines.
• Rare types of cancer (paraproteinaemia, lymphoproliferative disorder) can occasionally cause vasculitis.
This press release was distributed by ResponseSource Press Release Wire on behalf of Lauren Currie Twilight Foundation in the following categories: Children & Teenagers, Men's Interest, Entertainment & Arts, Health, Leisure & Hobbies, Women's Interest & Beauty, Medical & Pharmaceutical, Public Sector, Third Sector & Legal, for more information visit https://pressreleasewire.responsesource.com/about.