New analysis predicts outcomes of power sharing duos once in government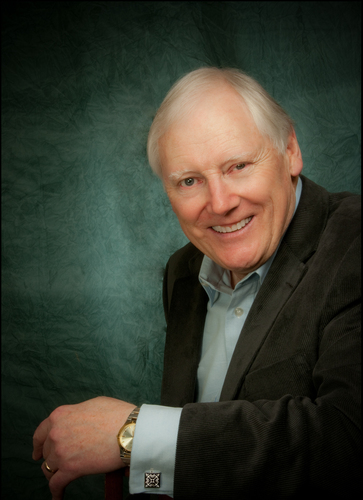 it's like a game of 3D chess where you have to work out how all the different working styles might combine
Fresh UK Election analysis is out on how multi party dynamics might work – Who are the natural bed fellows and who are the toxic twins?

Max Isaac author of best seller – 'Close the Interaction Gap' has been analysing with a team of experts the working styles of each of the main party leaders in the UK Elections and once the dust has settled on the results of the polling on May 7th – we will have a new team in government but just who will work effectively with whom when it comes to running the country.

"We analysed the different working relationships using Team Role theory," he explains, "it's like a game of 3D chess where you have to work out how all the different working styles might combine". Creating profiles of the leaders with help from his panel of experts, Max identified what he called some "surprise synergies" and "toxic twins".

What about SNP leader Nicola Sturgeon? Who might she work well with? On paper, the surprise answer is Nigel Farage. "This could be a lively and effective match. Despite the clear policy differences, which we clearly can't ignore, their top team roles are the same: they're both energetic, opportunistic leaders."

He also sees Sturgeon working easily with either Nick Clegg or Natalie Bennett of the Green Party. Partnering with Labour's Ed Miliband might not be so effective. "Ed and Nicola would need to work on a clear definition of who does what. If they can do that, they could be a complementary combination but they need to watch their tendency to protract the debate, they won't quickly move from that to getting things done." He warns, however, that politicians who are stage managing their media image can be hard to read – "someone like Nigel Farage is easier to assess," he explains, as are Cameron, Sturgeon and Bennett, "but there isn't such consistent data for Ed Miliband or Nick Clegg. The picture they're trying to put out doesn't seem to be who they really are. Our expert panel couldn't agree so easily on what their team roles would really be, you don't know quite where you stand with those two."

Nick Clegg has drawn a red line and says that he will not form a coalition with the Conservatives at any cost. Clegg may want to re consider as from his analysis Max sees the outgoing coalition of Cameron and Clegg as being a naturally synergistic combination and that this pairing can still work well for them both.

Max accurately predicted how Barack Obama and John McCain would act during the 2008 US Presidential Campaign, with his analysis published by Canada's national newspaper, the Globe and Mail (http://usa1108.3circlepartners.com).

Max has assisted CEOs and senior leaders with the design and implementation of Interaction Planning processes, team based organisational development programmes. http://www.3circlepartners.com/max-isaac/.

For a full summary of the analysis or to arrange an interview please contact Karen Morton on 01273 835800 or by mobile 07789990704 or by email karen@oxbowmedia.co.uk.
This press release was distributed by ResponseSource Press Release Wire on behalf of Oxbow in the following categories: Business & Finance, Media & Marketing, Public Sector, Third Sector & Legal, for more information visit https://pressreleasewire.responsesource.com/about.