Nightingale Site Destroyed For New Homes in Hampshire, Southern Ecological Solutions Reports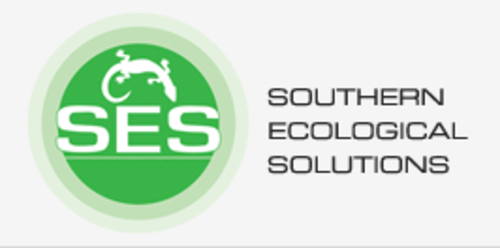 Local residents and conservationists in the local area of Romsey have claimed that the destruction of a former gravel pit will be bad news
Leading ecological and arboricultural consultancy, Southern Ecological Solutions, have commented on the recent news regarding a landowner who has been accused of 'destroying' a habitat for rare birds.

Local residents and conservationists in the local area of Romsey have claimed that the destruction of a former gravel pit will be bad news for nightingales. The rare birds are due to return to the UK this month to breed after spending the winter in central Africa. The landowner has removed scrubland from the site and is seeking planning permission for the construction of 16 homes on the land. There has been some dispute as to whether the land has any agricultural value and if it is polluted.

Conservationist Andy Lester has stated that the landowner knew that the site was a stronghold for nightingales, but they still ordered bulldozers to clear the land. This was done before an ecological survey was carried out in order to establish what wildlife was living on the two-acre site. Lester stated: "The site contained the last two breeding pairs of nightingales in Romsey. This is very bad news for Romsey because the nightingale is our rarest local breeding bird species and this was one of its last strongholds, and the site has been destroyed."

Mr Lester also believed that the scrubland contained the invasive Japanese Knotweed plant. "It only needs a piece of knotweed the size of a thumb nail and it will grow. It's now a sterile site. It had slowworms on it but he's got rid of them as well." Tony Wright, who is also objecting to the scheme, discussed the matter with the borough planning officials. He stated: "I do not believe that anybody who carries out such wilful destruction of an area of land prior to an ecological survey being conducted should be given consideration for planning permission."

As experts in ecological surveys and consultancy, Southern Ecological Solutions took a keen interest in the story. A spokesperson from the company made the following statement: "Typically, an ecological scoping survey is the baseline of ecological information. It will identify the need for further survey and assessment should potential ecological constraints be identified. It's often the minimum requirement of the local planning authority when determining or registering planning applications. The surveys are compulsory in order to identify any potential ecological constraints such as legally protected species or habitats. Working on a site without conducting a survey could not only seriously damage the habitats of protected species, but could also jeopardise the future of any construction project."

Southern Ecological Solutions (SES) is a multidisciplinary independent business that provides ecological and arboricultural consulting services throughout the UK.

SES has an in-house commercial contracting business unit undertaking arboricultural and ecological contracting, enabling our team to take a project from design to on site delivery.

We have built a business on a dynamic approach to solving the challenges of project delivery.

All of our consultants are expert project managers and understand the need to identify and define the needs of our clients and put in place the correct strategy to meet these.
This press release was distributed by ResponseSource Press Release Wire on behalf of Southern Ecological Solutions in the following categories: Home & Garden, Environment & Nature, Farming & Animals, for more information visit https://pressreleasewire.responsesource.com/about.