Middle managers copy their bosses` bad behaviour, study finds.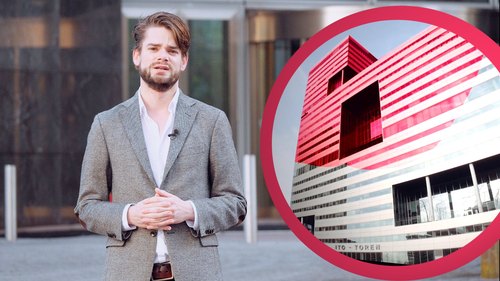 Middle managers will mirror top management's bad behaviours, regardless of how ethical they are as an individual, new research from Rotterdam School of Management, Erasmus University shows.

The research, conducted in partnership with Cambridge University, shows that in cases of unethical leadership at the top of an organisation, middle managers will treat their subordinates unfairly if the social and spatial distance between them and the top management is low. In turn this will lead to employee dissatisfaction, lower organisational commitment and increased employee turnover.

In contrast, the effect is reversed if the social and spatial distance between managers and top management is high. Middle managers, who are unfairly treated by their bosses, will treat their employees fairer if, for example, they are based in different offices or buildings from their managers, and the social distance is high.

Researchers undertook five extensive studies (both field and laboratory), gathering their data from business students and a large variety of the working population. Their sample amounted to over 400 participants.

Dr. Gijs van Houwelingen, says: '' We demonstrate that higher level management unfairness can have detrimental effects throughout the organization and it is passed down from high management to middle management, but only if the spatial and social distance is low.

It is crucial that organisations understand the threats of overly close and highly interdependent relationships between lower and higher management in the organization. Managers at all levels in any organization need to strike a balance between a certain sense of closeness to ensure efficiency, and some sense of distance to ensure that negative top-level behaviour does not spread unhindered through all layers of the organization."

For a copy of the study or to speak to Dr. Van Houwelingen please contact Alexandra Dobocan at alexandra@bluesky-pr.com or call +44 (0)1582 790 709

Note to the editor:

This research is explained in a four minute video on the RSM Discovery platform. The platform aims to disseminate top tier research from Rotterdam School of Management to business and society. By accessing the website, http://discovery.rsm.nl/home/ you will gain access to research in areas such as finance, small business, management, strategy, leadership and sustainability. All research here is stripped of the jargon and explained in a practical way so anyone interested has something to gain from reading it.

Rotterdam School of Management, Erasmus University (RSM) is a top tier European business school and ranked among the top three for research. RSM provides ground-breaking research and education furthering excellence in all aspects of management and is based in the international port city of Rotterdam – a vital nexus of business, logistics and trade. RSM's primary focus is on developing business leaders with international careers who carry their innovative mind-set into a sustainable future thanks to a first-class range of bachelor, master, MBA, PhD and executive programmes. RSM also has offices in the Amsterdam Zuidas business district and in Taipei
This press release was distributed by ResponseSource Press Release Wire on behalf of BlueSky Public Relations Ltd in the following categories: Business & Finance, Education & Human Resources, Public Sector, Third Sector & Legal, for more information visit https://pressreleasewire.responsesource.com/about.