WORLD FIRST FOR LONDON BASED COMMERCIAL MODEL AGENCY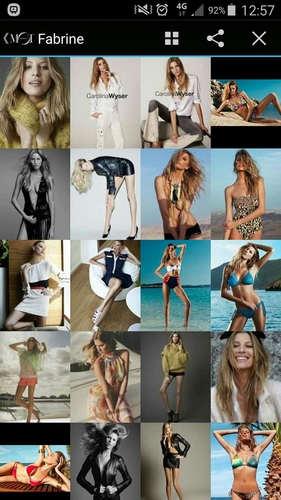 As far as we are aware, this is the first Model Agency app worldwide designed to assist the creative industries
A 'world first' free app has been developed by the UK's most successful commercial model agency, MOT Models.

With offices in London and Berkhamsted, the agency has produced a new MOT Portfolio app that shows collections of images of the 400 male and female commercial models who typically promote Europe's most successful brands.

The fast and efficient app, available in both IOS and Android formats, allows users to quickly download the portfolios of any chosen model. Typically, clients using models in campaigns start with a selection of model choices, usually in a similar genre.

Thanks to the ingenuity of MOT Models and their US-based app developer, clients can view photos of the selected models offline, having first downloaded the app and chosen to save the folder of photographs of their favourite people.

MOT Models Director Mike Illes commented, "You'd be surprised how many clients have meetings on flights or in clubs that totally lack internet access. By using the app, creative agencies can show their clients the prospective models without fear of technical failure. We are in effect giving people a 'virtual lightbox' in their pocket on their mobile, or on their tablet.

"We've just launched this and our models love the app too as they can easily download their portfolios too, knowing that it is always up-to-date as we are constantly up-loading new images from the most recent campaigns."

Mike Illes worked in IT in the City of London before sharing the work load of his wife Helen Illes, who founded the MOT Models business in 1985.

The new MOT Models app was developed by the agency's long-standing independent website developer, David Mold, based in Georgia, US. For twenty years, heavy and luxuriously produced catalogues were used to communicate the breadth of models, and then the motmodel.com website hosted all of the model information.

Mike Illes concluded, "As far as we are aware, this is the first Model Agency app worldwide designed to assist the creative industries. It's already proving to be a hit and is particularly helpful to those who are almost 100 per cent mobile-orientated, typically those in the music and fashion industries. It's such a simple idea that's so efficient, I'm surprised we didn't think of it earlier."

Useful links:

http://www.motmodel.com/
https://itunes.apple.com/gb/app/mot-portfolio/id952791816?mt...
https://play.google.com/store/apps/details?id=com.lanticmedi...

Ends

Media information provided by Famous Publicity. For more information please contact George Murdoch at 07834 643 977 or george@famouspublicity.com or Tina Fotherby at 07703 409 622 or tina@famouspublicity.com.

About MOT Models

MOT Models is a leading London model agency which provides excellent models to top photographers, advertisers, designers and production companies. MOT models can be recognised in many advertising and commercial campaigns worldwide.

One of the oldest established agencies in the UK, MOT Models is constantly at the forefront of the modelling industry, bringing about innovation and setting the highest ethical standards.

MOT is a broad-based agency with models of all ages, ethnicities and types. One thing all MOT models share is quality of work and commitment to making sure that the assignment is successful, whether it is for a worldwide campaign or a brochure for a small company.

Whilst many agencies are now trying to imitate the MOT approach, none can match the combination of model and service offered by MOT.

MOT has an enviable reputation for developing new talent. Many of its leading models have been with it through their education and into full-time careers as models. The agency provides nurturing, considerate and thoughtful management, which leads to a good and lengthy career.

The agency was sold in 2006 to a large Dutch company and bought back into private ownership in 2009. The four directors and shareholders all work operationally and have over 70 years' combined experience in the agency. It is this level of experience that ensures that MOT Models maintains high and consistent levels - an agency that clients and models can trust.
This press release was distributed by ResponseSource Press Release Wire on behalf of MOT models in the following categories: Men's Interest, Women's Interest & Beauty, Business & Finance, Media & Marketing, Retail & Fashion, for more information visit https://pressreleasewire.responsesource.com/about.