Dumfries and Galloway in new Conservation Scheme, Southern Ecological Solutions Responds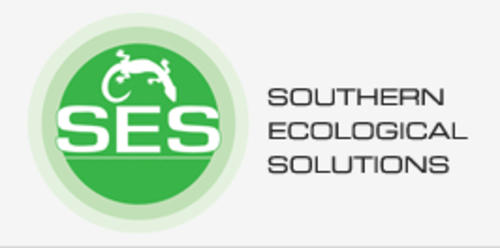 The group isn't expecting all of the species it finds to cause harm to the environment or native wildlife
The reaction follows reports in Dumfries and Galloway of a new conservation initiative, which will help to map the location of non-native plants and animals in the area. A spokesperson from Southern Ecological Solutions responds.

Conservation organisations across Dumfries and Galloway are asking for the public to help map out the location of non-native plants and animals. The scheme was launched by the Dumfries and Galloway Invasive Non-Native Species Working Group, while all the information will be mapped by the Dumfries and Galloway Environmental Resources Centre (DGERC).

The group isn't expecting all of the species it finds to cause harm to the environment or native wildlife, but there will likely be some that have the potential to be problematic. This includes the likes of Japanese knotweed, Himalayan Balsam and American Mink, which need to be controlled so they don't cause any harm.

"Invasive species can impact on all of us, from the infrastructure we use daily to recreational activities and the wildlife we enjoy seeing," claimed Anne Connick, catchment management planning officer for the Scottish Environment Protection Agency. "We need to work together to reduce the risk of further spread of species we have already in the area, and preventing new species arriving in Scotland."

When a non-native species is present it is the responsibility of the landowner to prevent it spreading, both in rural and urban areas. "It's important to be aware of the simple activities that can cause invasive species to spread, such as dumping of garden waste or re-using contaminated top-soil in gardens and construction sites," added Connick.

Southern Ecological Solutions, a leading provider of ecological consultancy, takes a keen interest in reports such as this. A spokesperson provided this statement: "This kind of scheme should be welcomed by all residents of Dumfries and Galloway, as mapping the location of non-native species is vital for the surrounding environment.

"Keeping track of all the species in the area means there's less of a chance of them spreading and causing unnecessary damage. It's very important for locals to work together in order to keep things under control, and initiatives like this should be encouraged all over the country."

Southern Ecological Solutions (SES) is a multidisciplinary independent business that provides ecological and arboricultural consulting services throughout the UK. SES has an in-house commercial contracting business unit undertaking arboricultural and ecological contracting, enabling the team to take a project from design to on site delivery. All of their consultants are experienced project managers and understand the need to identify and define the needs of clients and put in place the correct strategy to meet these.
This press release was distributed by ResponseSource Press Release Wire on behalf of Southern Ecological Solutions in the following categories: Environment & Nature, for more information visit https://pressreleasewire.responsesource.com/about.