Construction of New English Homes at 8-Year High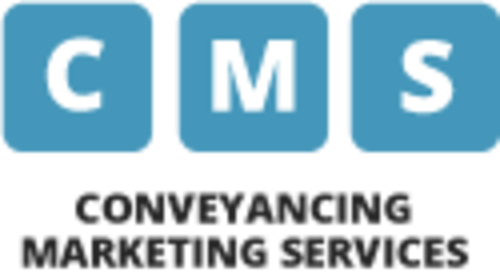 The Council for Mortgage Lenders (CLC) need to work with the Government to provide more imaginative mortgage products than the same old 25-year loan
New homes are being built at an increased rate across Britain as the nation recovers from the impact of the 2008 economic crash which caused the loss of 250,000 construction jobs. Conveyancing Marketing Services responded to the news.

According to the government, housebuilding has been a key part of their economic plan over the past five years. They say that work began on 140,500 homes in the year to March – a 5 per cent rise from the previous year. More than 40,000 homes were started between January and March in 2015, equating to a 31 per cent increase to the last quarter of 2014. This is 136 per cent higher than six years ago, meaning that housing starts are at their peak since 2007.

Housing Minister Brandon Lewis spoke about the importance of building new properties: "Housebuilding is at the heart of our plan to ensure the recovery reaches all parts of our country. We're turning around an industry that was devastated and getting the country building again. It is vital we maintain this momentum, getting workers back on sites and homes built - giving more people the chance to own their own home."

However, these figures do not tell the whole story according to Sharon Buthlay, a director at Conveyancing Marketing Services: "Whilst the housebuilding surge is good news to those waiting to buy a property it isn't the entire answer to the problems the property industry and home buyers are facing. Not everyone wants to buy a brand new home and there is not always a nice, new-build estate where buyers need and want to buy.

"The real problem is that second, third and fourth time buyers are trapped in homes that they can't sell because they can't afford to get onto the next rung of the property ladder. To buy a property, even with a hefty deposit, means borrowing thousands or hundreds of thousands in some cases and people's earnings just aren't enough to afford the astronomical monthly payments this entails.

"Interest rates are low, so that's not the problem but monthly affordability is. The Council for Mortgage Lenders (CLC) need to work with the Government to provide more imaginative mortgage products than the same old 25-year loan they have been peddling for the past 25 years. Mortgage terms need to be longer - paying back a mortgage over 40 or even 50 years rather than the industry standard 25 makes the monthly mortgage payment much more affordable, thus borrowers can borrow more and afford to move onwards and upwards to accommodate growing families and aspirations."

Conveyancing Marketing Services were established in 1995. Their solicitors are members of the Law Society and they offer a bespoke legal service direct to the public and to estate agents and financial intermediaries. Their USP is to provide a fair and trustworthy conveyancing service at a 'value for money' price.
This press release was distributed by ResponseSource Press Release Wire on behalf of Conveyancing Marketing Services in the following categories: Home & Garden, Personal Finance, Construction & Property, for more information visit https://pressreleasewire.responsesource.com/about.