Record Number of Start-ups in Britain, W1 Office Comments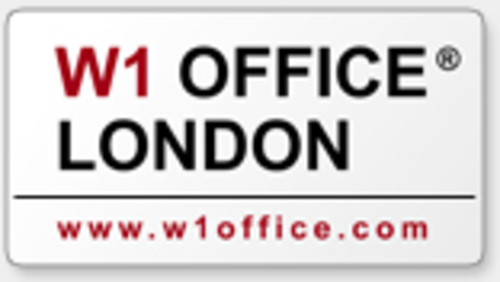 2015 is set to become a record breaking year for start-up businesses, with more than 600,000 expected to launch
The reaction follows a new report which claims that over 600,000 new businesses are set to launch in Britain this year alone. A spokesperson from W1 Office provides a statement.

2015 is set to become a record breaking year for start-up businesses, with more than 600,000 expected to launch. The news comes as StartUp Britain, a government backed national enterprise campaign, begins its fourth national tour to provide inspiration and support to aspiring entrepreneurs.

In 2011 the annual start-up rate was 440,600, which has now increased to a record breaking 581,173 in 2014. The StartUp Britain tour will visit 25 locations across England, Wales and Scotland over the coming months, starting in London and ending in Inverness on August 8th.

The tour also gives aspiring business owners some lessons in how to build sales teams and how to export goods and services outside of Britain.

During the economic downturn the banks tightened up their lending to small businesses, however that are now a number of different funding routes available. These include peer to peer lending and crowdfunding, which open up possibilities for budding entrepreneurs that weren't available before. StartUp Britain also works in conjunction with the Start Up Loans Scheme, which is a £310million government funded initiative that provides loans to new businesses.

"Raising money has become a lot easier in early stages," claimed Danny King, founder and chief executive of educational technology start-up Accredible. "Initiatives such as the Seed Enterprise Investment Scheme were game changing. It means there is very little risk for angel investors backing enterprises. Also the entrepreneurial community is starting to mushroom. More and more people are starting companies, meaning there are more people available to help you and give advice."

W1 Office, a leading provider of virtual office solutions, takes a keen interest in reports such as this. A spokesperson provided this statement: "The number of start-ups in Britain is welcome news for everyone, and it shows that people are becoming more confident about the economy, as they decide to take the plunge with their business ideas.

"Start-ups need to be helped with funding and given the right amount of support to get off the ground. If you are an aspirational business owner you could also benefit from the solutions that a virtual office provides. A virtual office offers dedicated telephone answering, mail forwarding and much more, meaning you no longer have to be chained to the desk when you're hoping to get your business up and running."

W1 Office endeavours to provide affordable virtual office solutions to businesses, start-ups and homeworkers across the globe. Their virtual office services allow individuals and companies to use business credentials in London, enabling their organisations to grow.
This press release was distributed by ResponseSource Press Release Wire on behalf of W1 Office in the following categories: Business & Finance, Education & Human Resources, for more information visit https://pressreleasewire.responsesource.com/about.