Star Wars Movie Hysteria Triggers Collectables Market Surge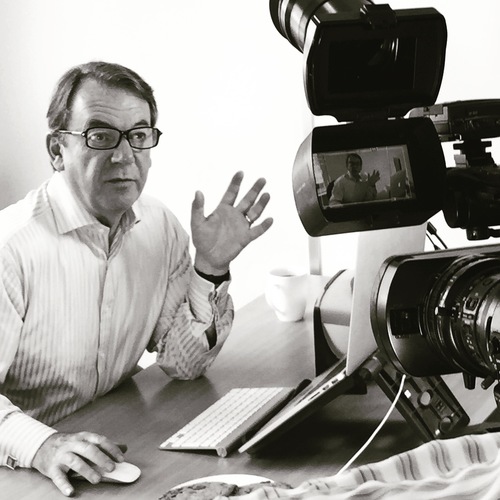 Are you sitting on an Star Wars figurine worth GBP18,000? This is the question being asked by Rareburg.com, the online collectables marketplace, which has teamed up with ITV's This Morning' and BBC's Flog it! Antiques, Fashion and Collectables Expert, Tracy Martin and Antiques Expert and TV regular, Eric Knowles to launch free online appraisals for curious treasure hunters.

The dedicated collectables marketplace website have announced the launch of 'Appraisals', free functionality that encourages knowledgeable collectors and experts to value items online.

Rareburg have seen unprecedented interest in the collectables market prompted by the impending release of Star Wars: The Force Awakens. "We're seeing a 150% growth in our collectable toys category in recent months" explains Rareburg's Marketing Manager, Lucy Clarke. "As well as retro toys, dolls, vintage fashion, film posters and mid-century interiors are all hot-to-trot items right now. With the buyers market so strong, people are digging out their old toys and household items in the hope they'll stumble upon a gem."

In January 2015, Vectis Auctions sold an unopened Boba Fett figurine from The Empire Strikes Back movie originally costing GBP1.50 in 1980 for GBP18,000 despite the character only appearing on the big screen for 3 minutes.

Dave Moss, whose vast retro toy collection was recently featured on BBC2's popular Collectaholics programme, predicts "prices on vintage Star Wars toys will rise as fans are reminded about their childhood toys that are either still in lofts or lost to time, especially as the new film stars many of the classic characters from the original trilogy including Han Solo and Chewie".

Moss, Rareburg's Retro Toy Expert adds, "The new Star Wars film is also bringing modern toys from episodes 1 to 3 to the fore that are now becoming collectable in their own right. Episode 1 toys from 1999 are now getting harder to find and are climbing in value. Young fans from the modern trilogy will now be in their 20s and will want to start reliving fond childhood memories."

Tracy Martin, ITV's This Mornings' Collectables Expert muses, "It never ceases to amaze me how some people still do not realise what treasures they have stashed in their lofts, garages and even under the bed. Nostalgia is where the money is at the moment with people buying back their childhood toys and turning memories into serious money."

Eric Knowles, Tracy Martin and Rareburg.com want to help you turn what you think may be trash into treasure. Climb that loft ladder, shift that bed and rummage through your old stuff. If you find something of note - it could be a vase, a childhood toy, a painting or even a postcard - you can then list it on Rareburg.com in a couple of easy steps. Tracy and Eric will then pick the most interesting items to personally value online every month.

Tracy's top tip "Never underestimate the power of nostalgia as you could be sitting on a fortune."

For the full story, and instructions on how to submit your items for valuation, please visit Rareburg.com.

ENDS

More about Rareburg.com

Rareburg.com is the leading online marketplace for collectors to showcase, buy and sell collectables and other unique and remarkable items. Its simple and intuitive platform lets you collect on-the-go, as well as building a following of like-minded collectors. It's Appraisal technology allows you to reach out to the collecting community to help you arrive at an item's market value and/or history.

Please contact Lucy Clarke, Marketing Manager for Rareburg.com for comments, interviews or for more information.

Email: lucy@rareburg.com
Mobile: +44 7584 198555
Office: +44 207 766 5282
Twitter: @rareburg
Website: www.rareburg.com


More about Tracy Martin

Very different to the stereotyped grey suited expert that we all associate with the antiques and collectables industry, Tracy encourages us with infectious enthusiasm to love antiques and collectables as much as she does.

Tracy is a regular on ITV's This Morning programme as their modern collectables Expert, stars on ITV's Storage Hoarders and is an on and off-screen expert on BBC's Flog it! programme. Tracy has also appeared on the Paul O'Grady Show, The One Show, Sunday Brunch, Market Kitchen, BBC Breakfast and BBC World News and was part of a regular phone in valuation slot on BBC radio London for three years. As well as conducting talks across the UK and onboard cruise ships, she is a published author, journalist & columnist having written for both National Newspapers and specialist magazines.

Tracy's passion for collecting and down-to-earth nature has paved the way for her successful career, and is very well known in the Industry by fellow experts, auctioneers, dealers and collectors.


More about Eric Knowles

As well as being a recognised expert in his chosen field, Eric Knowles is a well-known face in the world of antiques, particularly to viewers of the BBC's Antiques Roadshow.

Eric is currently working on Series 4 of BBC 2's most watched 'Put your Money where your Mouth is' and has recently completed the second series of 'Antique Master' hosted by Sandi Toksvig. Eric is also working on the new series of the BBC's number one factual programme, 'The Antiques Roadshow'.

As well as presenting and appearing on radio (including regular appearances on Radio 2) and TV, he has written books on subjects such as Victoriana, Art Nouveau, Art Deco and Royal Memorabilia.


More about Dave Moss

Dave Moss, otherwise known as Toy Polloi, runs a popular youtube channel for toy reviews, customising and fix it guides for vintage and modern toy lines including Star Wars, Transformers, Mego, Masters of the Universe, Terrahawks, Buck Rogers, Gatchaman, lego and more.

Dave's vast retro toy collection was recently featured on BBC2's popular 'Collectaholics' programme.
This press release was distributed by ResponseSource Press Release Wire on behalf of Rareburg in the following categories: Entertainment & Arts, Leisure & Hobbies, Consumer Technology, for more information visit https://pressreleasewire.responsesource.com/about.