British Team Attempt to Develop Record-Breaking Car, Carter Bearings Responds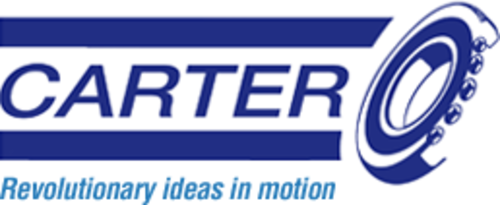 A British team is developing a vehicle with the aim of breaking the world land speed record. The car is named Bloodhound
The reaction follows reports of a British team attempting to create a car capable of reaching 1,000 miles per hour, however the project has run into trouble due to bearing failures. A spokesperson from Carter Bearings responds to the story.

A British team is developing a vehicle with the aim of breaking the world land speed record. The car is named Bloodhound, and it will attempt to break the record on Hakskeen Pan in Northern Cape, South Africa in 2015 and 2016. The car is scheduled to be completed after the summer, however there have been a few problems in development due to rear bearing failures.

The construction of the bodywork and fin has been a success so far, but the rocket system has been causing the team some issues. Initially there was a rear bearing failure in the rocket's HTP pump, which the team assessed in order to fix and try again. However that didn't solve the error, and in fact the rear pump bearing was completely destroyed, taking out the impeller as well.

The team soon realised they needed stronger bearings, as the pump was working better and pumping harder than expected. The bearing failure means the vehicle will not be completed as soon as originally hoped, but it should still be ready to test fully by October.

Carter Bearings, a leading provider of bearing assemblies and linear products, takes a keen interest in stories such as this. A spokesperson provided this statement: "This is an exciting project and the team are going to have their work cut out if they are going to beat the current world land speed record.

"It's going to take a lot of trial and error, especially when it comes to the bearings, but that has to be expected. Bearing failures can throw the entire vehicle into disarray and undo all of the team's hard work, so it's imperative to get this area of the project just right. We wish the team good luck in their endeavour and hopefully they can set a new land speed record, which would be an amazing achievement."

Carter Bearings have been providing bearings, bearing assemblies and linear products since 1999. The company hold exclusive European Master Distributor status for Carter Manufacturing Inc, Silverthin Precision Thin Section Bearings, ISISZ International & KMS. Based in Oxford, the company provide a wide range of solutions to customer engineering problems.
This press release was distributed by ResponseSource Press Release Wire on behalf of Carter Manufacturing in the following categories: Motoring, Manufacturing, Engineering & Energy, for more information visit https://pressreleasewire.responsesource.com/about.