Take time to relax in Freshers' Week, says meditation expert Tom Evans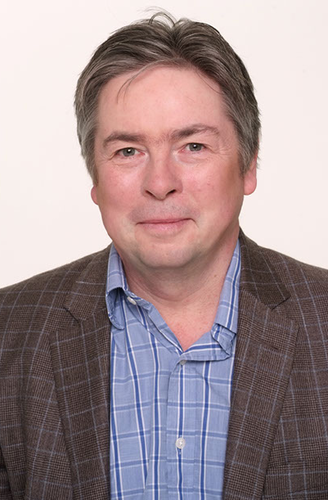 It's completely understandable that mental health issues are commonplace at university when you consider the amount of pressure students are under
Freshers' Week, typically occurring in late September, is a brilliant experience for many students, who enjoy making new friends, exploring a new city and living away from their parents for the first time.

However, Freshers' also has a more serious side. According to a study carried out by the National Union of Students in 2013, 20% of students consider themselves to have a mental health problem.

Mindfulness and meditation expert Tom Evans, who uses some of his courses to help people who are suffering from mental health issues, is making available his 'Be Calm' meditation to help students to calm their minds and relax.

Tom said, "It's completely understandable that mental health issues are commonplace at university when you consider the amount of pressure students are under.

"The pressure to achieve academically, to live away from parents or guardians with minimal finances and to find friends all add up and are compounded by worries about the cost of university and the competitiveness of the job market after graduation.

"I understand the stress that many of these first time students will be under, so I wanted to offer them the chance to relax, take some Me Time and look after their mental wellbeing."

As well as the meditations, Tom has some tips for students who are feeling stressed, anxious or depressed:

Antidote 1: Cut yourself some slack

Put off something you think has to be done today until tomorrow, or next week. You might find a better way to do it or that it didn't even need to be done at all.

Antidote 2: Perform a random act of kindness

Do something random that takes you no more than a minute but that really makes someone's day, or week. Watch how random acts of kindness come back doubled, and from another source, when you're least expecting them.

Antidote 3: Make someone smile

Smile at a stranger or let someone ahead of you in the queue for the bar. Or send someone something online to make them laugh.

Antidote 4: Forgive someone

Let the anger go concerning someone who crossed you. The older the grudge, the better it is to let go of. You can even forgive yourself for something you regretted doing too.

Antidote 5: Give yourself a treat

Spoil yourself and buy something to cheer yourself up. Or just get away from the library and go for a walk at lunchtime.

Antidote 6: Get back in touch with an old friend

Re-make that connection with someone you've been meaning to call for ages – perhaps a friend from school. You might even inspire them to do the same to someone else. What goes around comes around.

Antidote 7: Give yourself some of Me Time

Listen to my Be Calm meditation for just ten minutes and let the blues fall away.

Tom added, "One thing that is often glossed over is how stressful the experience can be for parents, lecturers and support workers at universities. These tips and the meditation will work just as well for them!"

Tom also runs a number of philanthropic initiatives, making self-study courses available free of charge to anyone suffering from a life shortening condition so they can make the most of their time. He considers such cases individually, and will make the courses available to those in serious need. He invites people to visit his website www.tomevans.co for more information.

Links
http://www.tomevans.co/visualizations/be-calm/
http://www.nus.org.uk/en/news/20-per-cent-of-students-consid...
http://www.tomevans.co/

ENDS

More details about Tom, his books, courses and podcast can be found online at www.tomevans.co

Media information provided by Famous Publicity. For photographs or more information, please contact:

George Murdoch at george@famouspublicity.com or 07834 643 977.
Tina Fotherby at tina@famouspublicity.com or 07703 409 622.

Tom Evans

Tom Evans is an author specialising in making the esoteric (or unknown and hidden) into the exoteric (known and understood). He is also the creator of Living Timefully, a mindful approach to time management. Living Timefully is a self-study programme that will change your relationship with time at a fundamental level by changing the speed and nature of your thoughts.

He hosts the popular podcast The Zone Show, which explores the way in which we get into, and stay in, 'the zone' and has written a book on the subject: The Zone: How to Get in It and Stay in It.

'A modern day mystic, a healer, a 21st century philosopher, a temporal alchemist and the wizard of light bulb moments'. These are just some of the many ways in which author Tom Evans has been described throughout his eclectic career.

Tom studied electrical engineering before working as a BBC television engineer for 20 years and in the Internet industry for a further ten. His career then changed direction dramatically.

In his mid-40s, he discovered meditation and began to write books on a number of subjects including self-help and personal development, philosophical futurology and metaphysical exploration.

Tom's most recent book is New Magic for a New Era (http://www.amazon.co.uk/New-Magic-Era-Live-Charmed-ebook/dp/...). It explores how Tom's life has been charmed and how readers can ensure that they too live charmed lives.

He is available for interview and to deliver inspiring keynote talks and workshops. He is also interested in interviewing people with interesting tales to tell on his podcast.
This press release was distributed by ResponseSource Press Release Wire on behalf of Tom Evans in the following categories: Children & Teenagers, Men's Interest, Health, Women's Interest & Beauty, Education & Human Resources, Medical & Pharmaceutical, for more information visit https://pressreleasewire.responsesource.com/about.