Making music accessible to all – new game tackles cost of music tuition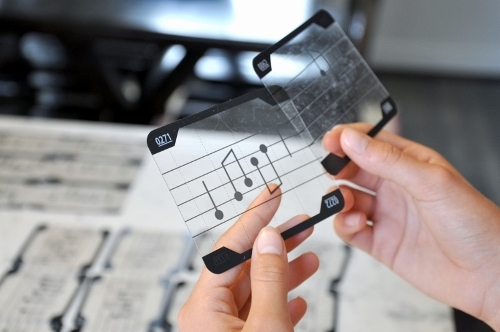 a multi-sensory experience that has children creating, playing and sharing their composition in minutes
A new game launched this week, Compose Yourself, has made it possible for children to compose a piece of music AND have it played by a world class orchestra, without having to attend a single music theory lesson.

Due to the high price of music tuition fees*, there are fears that cost – or indeed the lack of a musical instrument! – is increasingly putting musical education out of reach for those without the income to pursue their creative aspirations.

With artists such as Rumer and pianist James Rhodes campaigning for children to have access to music, teachers and musicians are finding original and inventive ways to make music accessible to everyone, removing barriers so that anyone can discover the joy of composing music.

Once such innovator is world-famous composer and cellist, Philip Sheppard, who has created Compose Yourself, a game which makes composition accessible to everyone.

The innovative composing game combines musical cards and an exclusive website into a multi-sensory experience that has children creating, playing and sharing their composition in minutes. The child can flip, rotate, arrange and re-order 60 transparent Music Cards to create a unique piece of music, then enter the card codes on the website and instantly hear it played by virtuoso percussionist Dame Evelyn Glennie and a full symphony orchestra, recorded at historic Abbey Road Studios. They also receive an mp3 audio file and sheet music to share.

With more than a billion possible musical combinations, children who consider themselves 'non-musical' as well as those who are learning instruments, can play this game and experience the thrill of composition, with different outcomes every time. The simplicity of the game strips away the perceived complex reputation that composing has, and provides a simple mechanic for sparking an interest in musical education, at a time when it is disappearing from the National Curriculum.

Percussionist Dame Evelyn Glennie says "I'm delighted to be part of Philip Sheppard's Compose Yourself game. To me, games like this will always be welcomed by young people, their family and friends, bringing them together through music."

Compose Yourself is available now from Amazon. RRP £13.

Source: http://www.ism.org/news/article/private-music-teacher-fees

*A survey carried out by the ISM shows music lessons can cost up to £36 per hour for children learning an instrument and theory, with a high amount of responses indicating that we will see a further increase in tuition fees over the year.

--Ends—

For further information, review samples or interview requests, please contact:
Lesley Singleton, Playtime PR Ltd, Lesley@PlaytimePR.com, 01908 299 088 / 07852 451 093

Notes to Editors:

Interviews available:
Philip Sheppard
Dame Evelyn Glennie

The story behind Compose Yourself - https://www.youtube.com/watch?v=dmPP9VYOg6Y&feature=youtu.be

Coiledspring Games

Pioneers of some of the best-loved games, puzzles and jigsaws, Coiledspring Games has searched far and wide to bring a vast selection of imaginative and entertaining games. From jigsaws and dice games, to logic and reasoning puzzles for older children and adults, they have everything covered. All their games have been handpicked because they are creative, educational and most importantly, a lot of fun to play.

ThinkFun

Founded in 1985 by Bill Ritchie and Andrea Barthello, the husband and wife team had a dream that it was possible to change the world through play. Bill and Andrea were committed to creating products that naturally inspire learning, spark creativity, and build problem-solving skills. ThinkFun is now a respected global company represented in over 60 countries and translated into over 20 languages.

Philip Sheppard

Philip Sheppard is a virtuoso cellist, composer, producer and music education advocate. With the introduction of Compose Yourself™ by ThinkFun, he can now add inventor to his impressive credentials.
This press release was distributed by ResponseSource Press Release Wire on behalf of Playtime PR in the following categories: Children & Teenagers, Men's Interest, Entertainment & Arts, Leisure & Hobbies, Home & Garden, Women's Interest & Beauty, Consumer Technology, Education & Human Resources, for more information visit https://pressreleasewire.responsesource.com/about.