Equifax urges individuals to make sure they are 'credit ready' before making new loan applications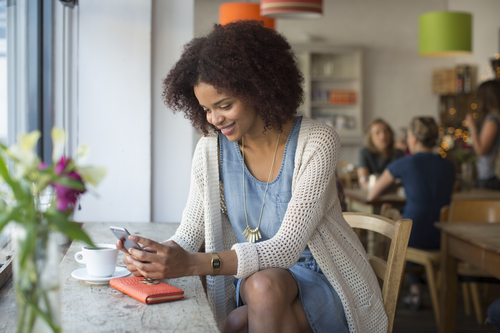 THREE QUARTERS OF UK CONSUMERS* UNLIKELY TO ALLOW SOCIAL MEDIA DATA TO BE USED AS PART OF CREDIT APPLICATION ASSESSMENTS
Equifax urges individuals to make sure they are 'credit ready' before making new loan applications
www.equifax.co.uk

London, October 2015 – According to recent research conducted by YouGov, three quarters of consumers said they would be unlikely to allow financial companies to access their social media information to assess their suitability for financial products. In the online survey, commissioned by Equifax, the online credit information provider, over half of respondents (52%) said they would be angry if financial companies in the UK used information they post on sites such as Twitter, Facebook and LinkedIn.

Equifax believes this new research emphasises the importance of consumers taking a proactive interest in their credit information throughout their life, because this is likely to be used by lenders to assess future credit applications. The company is urging individuals to ensure they know what information is included on their credit report and to make sure it is 'credit ready' ahead of making new loan applications.

"First and foremost, consumers need to ensure they are registered on the electoral roll", explained Lisa Hardstaff, Equifax credit information expert. "Lenders will often use Electoral Roll information to verify a person's identity – being registered could therefore be regarded positively by lenders as part of the assessment process.

"Of course, how someone manages their existing financial agreements is also important, but what some people don't realise is that information about old and unused accounts could have a detrimental impact on their ability to get a new loan."

In a recent Equifax study of consumers' understanding of their credit score, 41%** of respondents thought closing old, unused accounts would have no impact. In reality, lenders are likely to look at the total amount of credit available to the applicant in order to consider whether there are any signs of the applicant taking on too much debt. It can make sense, therefore, ahead of making new credit applications, to close any unused accounts.

"Consumers need to be proactive about their credit information" added Lisa Hardstaff. "We believe an individual's credit report is as important in their day to day life as their driving licence or even passport and should be treated as such. By accessing their credit report online, an individual will be able to see the information lenders can use when assessing their application and this will give them the best chance of gaining access to the credit deals and products they want."

The Equifax Credit Report is accessible for 30 days free simply by logging onto http://www.equifax.co.uk/Products/credit/credit-report.html. If customers do not cancel before the end of the 30 Day Free Trial, the service will continue at £9.95 per month, giving them unlimited online access to their credit information and weekly alerts on any changes to their credit file. It also includes an online dispute facility to help them correct any errors on their credit file simply and quickly.

What is on the Equifax Credit Report

• Name, address and date of birth

• Electoral Roll Information - used to verify a person's name and address and to establish the length of time they have lived at an address

• Credit Account Information – accounts are classed as 'settled', 'active', 'defaulted', or 'delinquent'.

• Court information – e.g. County Court Judgments, held on a credit report for six years from the date of the judgment

• Searches - where a lender has performed a credit check, this will be kept on a credit report for 1 year

• Shared Financial Commitments also known as Associates – anyone that an individual specifically shares a financial responsibility with, such as a joint bank account

• CIFAS Protective Register (UK's Fraud Prevention Service) - will only appear on an individual's credit file if they have registered with the Protective Register. It aims to detect and prevent fraud

• Student Loans – only pre-98 defaulted loans will appear on a credit report

Do you think you would be likely or unlikely to give a financial company permission to access your social media information as part of applying for a financial product, for example a loan, mortgage or credit card?

Which, if any, of the following do you think describe how you would feel if your social media information was used to assess your suitability for financial products?

Social Media Data

ENDS

*All figures, unless otherwise stated, are from YouGov Plc. Total sample size was 2,065 adults. Fieldwork was undertaken between 25th and 29th June 2015. The survey was carried out online. The figures have been weighted and are representative of all UK adults (aged 18+).

**Equifax Credit Score Survey – 3,000 consumers surveyed through Atomik Research June 2015


For further press information, please contact: Clare Watson, Cecile Stearn, Parm Heer or Wendy Harrison at HSL on 020 8977 9132 / Fax: 020 8977 5200 or Email: equifaxbtocteam@harrisonsadler.com

About Equifax

Equifax is a global leader in consumer, commercial and workforce information solutions that provide businesses of all sizes and consumers with insight and information they can trust. Equifax organizes and assimilates data on more than 600 million consumers and 81 million businesses worldwide. The company's significant investments in differentiated data, its expertise in advanced analytics to explore and develop new multi-source data solutions, and its leading-edge proprietary technology enable it to create and deliver unparalleled customized insights that enrich both the performance of businesses and the lives of consumers.

Headquartered in Atlanta, Equifax operates or has investments in 19 countries and is a member of Standard & Poor's (S&P) 500® Index. Its common stock is traded on the New York Stock Exchange (NYSE) under the symbol EFX. In 2013, Equifax was named a Bloomberg BusinessWeek Top 50 company, was #3 in Fortune's Most Admired list in its category, and was named to InfoWeek 500 as well as the FinTech 100. For more information, please visit www.equifax.com.

Equifax Limited is authorised and regulated by the Financial Conduct Authority.

Clare Watson
HSL
Telephone: 020 8977 9132
Address: Churcham House|1 Bridgeman Road|Teddington|TW11 9AJ
Website: www.harrisonsadler.com
Follow HSL:
This press release was distributed by ResponseSource Press Release Wire on behalf of Harrison Sadler in the following categories: Personal Finance, Business & Finance, for more information visit https://pressreleasewire.responsesource.com/about.