Canarian Tax Breaks to Benefit London Film and TV Industry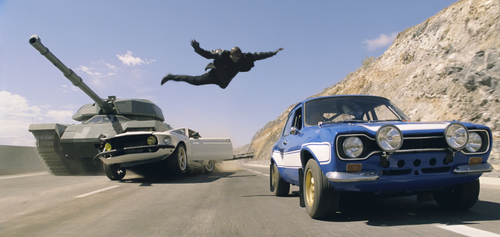 With production budgets rising year by year, it makes sense for companies to choose locations that benefit them financially
At 12 noon on Wednesday 4 November, Carlos Alonso, President of Tenerife, and Alberto Bernabé Teja, Councillor of Tourism and International Development, will be holding a working lunch at the Royal Automobile Club, 89 Pall Mall, London SW1Y 5HS to discuss the unique tax climate of the Canary Islands and how it can benefit London's film, television and commercial production industries.

Tenerife is in the Special Canary Zone, which means that businesses pay 4% corporation tax, compared to a European average of 25%. On top of this, foreign producers can qualify for a 35% tax rebate.

Sharon Backhouse, Director of London-based company GeoTenerife and event organiser, said, "The tax climate of the Canary Islands is extremely friendly to foreign investors. With production budgets rising year by year, it makes sense for companies to choose locations that benefit them financially, while still providing the combination of locations, infrastructure and local talent that is required to succeed.

"The island is starting to emerge as a filming hub. In the last few years, Tenerife has seen productions such as Fast & Furious 6, Clash of the Titans and Wrath of the Titans. In fact, the fifth instalment of the Bourne series was recently filmed on the island.

"Tenerife has a brilliant network of businesses that support foreign productions, plus the Tenerife Film Commission, which has a track record of providing valuable assistance to productions on the island."

The Tenerife Film Commission supports all foreign film production projects on the island, giving advice about locations, introducing appropriate local companies to support and much more.
Tenerife's unique tax structure is only one of the reasons why it has such a successful recent history in film, television and commercial production, however:

1. Exceptional and varied filming locations

In an area of just over 2,000km2 (slightly larger than Greater London), Tenerife has a huge range of potential film settings. The island has deserts, subtropical forests and volcanic areas, historic cities and avant-garde architecture, black sand beaches and breathtaking cliffs. There are two UNESCO World Heritage sites in Tenerife: the Teide National Park – containing the world's third-largest volcano – and San Cristóbal de La Laguna, a colonial city founded at the end of the fifteenth century.

2. Excellent transport links

Although its landscape and weather are unlike those found in Europe, Tenerife's relative proximity makes it an attractive film destination. Only a two-and-a-half hour flight from Madrid and four hours from other major European cities and with the same time zone as the UK, Ireland and Portugal, it is very close to Europe.

3. Experienced professionals

Tenerife has a healthy local film industry. Whether actors, extras, producers or equipment is needed, the Tenerife Film Commission helps to connect foreign production companies with the best local talent.

4. A film-friendly island

Having welcomed many film, television and commercial production companies to the island, Tenerife's government and residents have earned a reputation for being film-friendly. For example, a section of newly-built motorway was made available to the makers of Fast & Furious 6.

5. Consistently good weather

Tenerife's latitude and its position in the Atlantic mean that it enjoys 3,000 hours of sunshine a year (an average of eight hours and fifteen minutes a day) and average temperatures of 23°C. This makes it ideal for outdoor filming.

6. Brilliant accommodation and service infrastructure

Tenerife's hotels are regarded some of the best in Europe, and it has 75,000 beds at three, four and five-star establishments.

Tickets to the working lunch are free and available but places are limited and strictly by invitation only. To RSVP, please contact George Murdoch at george@famouspublicity.com or 07834 643 977.

ENDS

For further information please contact George Murdoch on 07834 643 977 and george@famouspublicity.com, or Tina Fotherby on 07703 409 622 and tina@famouspublicity.com.

Tenerife Film Commission

The Tenerife Film Commission (www.tenerifefilm.com) was founded with the aim of encouraging film production on the island by Spanish mainland and foreign production companies. Some of the ways that the Tenerife Film Commission can help film production companies are:

• Giving advice about locations
• Easing the process of obtaining film permits
• Providing information about accommodation and service companies
• Acting as a link between foreign and Tenerife Film Commission-member local production companies
• Introducing production companies to its network of member businesses which can offer the services needed while shooting on location
• Collaborating with other institutions to boost local industry
The Tenerife Film Commission is also a founding member of the Board of Directors of Spain Film Commission and a founding member of the European Film Commission Network (EUFCN).
This press release was distributed by ResponseSource Press Release Wire on behalf of GeoTenerife in the following categories: Children & Teenagers, Men's Interest, Entertainment & Arts, Leisure & Hobbies, Women's Interest & Beauty, Environment & Nature, Business & Finance, Travel, Media & Marketing, Public Sector, Third Sector & Legal, for more information visit https://pressreleasewire.responsesource.com/about.