Retailer top tips for Black Friday 2015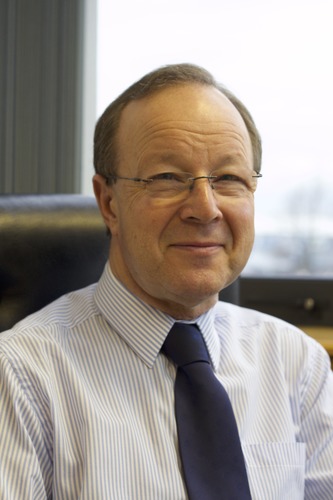 it is interesting to consider whether retailers really have much choice when it comes to providing Black Friday offers to their customers
Alan Watson, Managing Director of retail IT support specialists Barron McCann provides his top tips on how retailers can make the most of Black Friday this year.

RETAILER TOP TIPS FOR BLACK FRIDAY 2015

Despite being just days away, the discussions about the effects of Black Friday continue to shape many discussions across the retail industry and there are mixed views by some on whether they even want to participate this year.

That said, with customers driving many of the current trends we see in retail, it is interesting to consider whether retailers really have much choice when it comes to providing Black Friday offers to their customers. I think it is safe to say that the majority feel that they need to embrace the initiative to remain competitive and favourable in the eyes of the customer..

So what can retailers do to benefit from the perks of Black Friday, but avoid the negative aspects? It is going to be a tough call and one which may take a few cycles to perfect, but from a customer service and IT maintenance perspective, I would recommend the following:

1) Limit your Black Friday offers – Whilst there is the temptation to slash prices across a range of items to ensure you target a wider customer demographic, it may be more practical to consider a limited range of products, so that you are still participating but it's unlikely to impact too many of your product lines and promotions.

2) Evaluate IT, store and logistics requirements ahead of time – Managing the influx of demand during promotions like Black Friday is essential to the smooth running of the campaign, so ensure you have fully evaluated your online and offline IT requirements ahead of time.

3) Keep customers informed – Managing customer expectations can be the difference between a good experience and a negative one, even if you can't avoid IT downtime or delivery delays. If customers are kept informed and feel that you've done everything possible then they are far likely to feel disappointed or let down by the service.

4) Ensure your marketing extends beyond just Black Friday – Keeping your customers engaged throughout the year is key to sustaining sales, so make sure that you don't put all of your eggs into one basket when it comes to Black Friday. Keep them engaged, interested and inspired with regularly communications, loyalty incentives and special promotions that will entice them to shop with you all year round.

If handled appropriately and in keeping with your current provisions and ability to maintain the required level of service during peak times, Black Friday 2015 does stand to provide a positive experience for retailers and customers alike.

ENDS

ABOUT THE AUTHOR

Alan Watson is the MD of Barron McCann. Joining the company over 20 years ago with an engineering background and experience in delivering service into the Retail sector, Alan brought with him a desire to grow the Barron McCann IT Managed Service business in Retail. Now well established in this sector and under his continued guidance, Barron McCann delivers its core IT services to a wealth of business, including Government departments, IT Consultants and Manufacturers, Software and Infrastructure providers and large International retailers. For more information visit www.barronmccann.com

For press enquiries, please contact the Barron McCann PR team on 0845 094 9658 or email Stuart Robinson on stuart@mediajems.co.uk.
This press release was distributed by ResponseSource Press Release Wire on behalf of Barron McCann in the following categories: Business & Finance, Retail & Fashion, for more information visit https://pressreleasewire.responsesource.com/about.