Love Your Liver This Christmas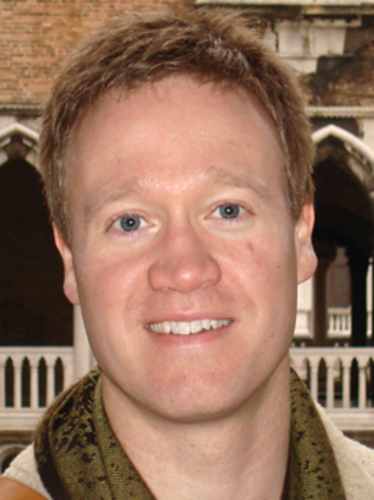 During the festive season, it has almost become tradition to eat one's weight in food, enjoy more than a few glasses of wine, and then come New Year, turn to a diet or detox to counteract the effects and shift any excess pounds gained.

While it is important to enjoy ourselves and celebrate, putting our livers at risk is not the best way to start the New Year. Here, we have gathered a few top tips with the aid of Consultant Hepatologist, Dr Alastair O'Brien from The London Clinic.

• Alcohol and heavy drinking, particularly binge drinking, can cause serious damage to your liver. Try replacing that aperitif with a mug of herbal tea to aid digestion. Drinking plenty of water will also help flush out toxins and keep you hydrated, especially before bedtime

• Data suggests that sitting down for long periods can increase your risk of non-alcoholic fatty liver disease. Why not enjoy a winter walk or an active game with the family instead of that traditional repeat of everyone's favourite Christmas film?

• We all enjoy a few portions of 'naughty' food over the festive season, such as chocolates, sausage rolls and lashings of salty gravy. Try replacing seconds with a portion of fruit or extra veg instead.

• You may be tempted to change your diet or lifestyle in the New Year, or take part in a campaign like "Dry January". Having a goal to focus on will help you to feel motivated. Sign up for a 5K run, or a marathon if you're feeling brave. Then you'll have an admirable reason to order an orange juice when you're under pressure from your mates in the pub.

And remember, it's better to eat a healthy balanced diet all year round than subject your body to big changes over short periods.

But why are these small steps so important?

The first stage of alcoholic-related liver disease (ARLD) is alcoholic fatty liver disease. Drinking a large amount of alcohol, even for only a few days over Christmas, can lead to alcoholic fatty liver disease - a build-up of fat in the liver. This is reversible, if you stop drinking alcohol for two to three weeks, your liver should return to normal.

According to Public Health England, the UK is one of the few countries in Europe in which deaths from liver disease are increasing. There has been a 40% increase in liver disease deaths in the UK since 2001, despite the fact that it is largely preventable and often due to alcohol and obesity.

A report from the Lancet Commission states that liver disease in the UK is the glaring exception to the vast improvements made during the past 30 years in health and life expectancy for chronic disorders such as stroke, heart disease, and many cancers. Mortality rates for liver disease have increased 400% since 1970, and in people younger than 65 they have risen by almost five times. Liver disease is the third most common cause of premature death in the UK and the rate of increase of liver disease is substantially higher in the UK than other countries in Western Europe.

People are also less likely to count the units they consume in December compared to the rest of the year. According to Cancer Research UK, the average alcohol consumption over the festive season is 62 units – the equivalent of 30 glasses of wine or 22 pints of beer. This equates to eating 200 gold coins, and would take 7 hours of jogging to burn off.

Dr O'Brien explains: "A common misconception is that liver problems are only suffered by people in their fifties or above who are overweight or heavy drinkers. I have seen people in their twenties and thirties in my clinic with cirrhosis of the liver. The worrying aspect is that for the most part, this damage is of our own creation. The good news is that in terms of fatty liver disease, it is proven that by losing 7% of your body weight, liver tests should return to normal, and losing 10% will largely get rid of the fat from your liver."

How do you know if your liver is damaged?

A new way to find out if you have liver damage is to undergo a Fibroscan, which is available at The London Clinic and gives you an accurate picture of the health of your liver.

As Dr Shahid Khan, Consultant Gastroenterologist and Hepatologist explains:

"Any cause of long term liver injury, be that alcohol excess, chronic hepatitis virus infection or several other conditions, will cause progressive liver inflammation which results in scarring or cirrhosis. Traditionally the only way to tell how much scarring someone with possible liver disease had was to do a biopsy, which is invasive and carries a small risk of complications."

So what are the benefits of this new technology?

"The Fibroscan assesses scarring without a biopsy. A normal, healthy liver is soft and quite elastic, whereas scarring causes the liver to become stiff, and the more scarring there is the stiffer the liver becomes. Using ultrasound technology, the Fibroscan passes a harmless wave into the liver to assess its elasticity, and analyse how much scarring there is in a safe and painless way."

With a better understanding of the state of damage to the liver it is easier to empower people to make the necessary changes to their lifestyle before it's too late.

- ENDS –

Notes to Editors:

Dr Alistair O'Brien is a Clinical Senior Lecturer and Consultant Hepatologist and Dr Shahid Khan is a Consultant Gastroenterologist and Hepatologist at The London Clinic.

The London Clinic

Leading Consultants, Compassionate Care, Traditional Values. Founded in 1932, we are a charitable hospital with only the best patient care in mind. We strive to provide world-class medical expertise; combining knowledge and technology with integrity and compassionate care.

For more information please contact Lizzie Toop, Press Officer on 020 7535 5516 or l.toop@thelondonclinic.co.uk

Further references:

1. http://www.britishlivertrust.org.uk/about-us/media-centre/fa...
2. http://www.britishlivertrust.org.uk/liver-information/liver-...
This press release was distributed by ResponseSource Press Release Wire on behalf of The London Clinic in the following categories: Men's Interest, Health, Women's Interest & Beauty, for more information visit https://pressreleasewire.responsesource.com/about.