TOP COMPANIES BOOST DIVERSITY WITH APPRENTICESHIP SCHEME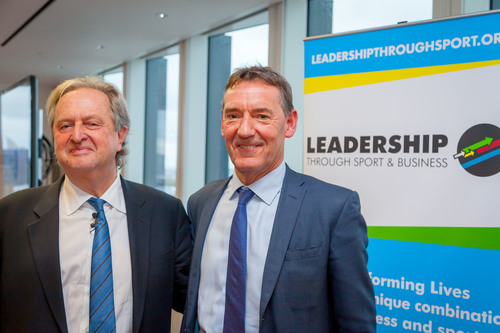 LEADING employers including ICAP, RBS, Macquarie Group, EY and many others are taking part in a unique apprenticeship scheme to recruit new talent from a diverse range of backgrounds.

The blue chip companies will host work placements for up to 250 young people during 2016 and 2017 as part of a national programme organised by social mobility charity Leadership Through Sport & Business (LTSB).

Apprentices are drawn from a wide range of social and ethnic backgrounds and they will study for an academic qualification in accounting whilst receiving on-the-job training.

The scheme offers huge benefits to employers as a recruitment channel at a time when companies seek to diversify their workforce to meet the requirements of the modern business environment.

David Pinchin, Chairman of LTSB, said: "The successful companies of the future will be those that maintain a competitive edge by encouraging diversity in the workplace in order to reflect the changes that are taking place in their customer base and in wider society. We are partnering with the best global companies to create opportunities for bright young talent from a diverse range of backgrounds - and we are actively seeking more top employers to come on board. We have enjoyed great support from the financial sector and we believe the scheme will also be of huge interest to leading employers in other industries."

The programme includes a pre-work training period during which LTSB and corporate partners prepare apprentices for the corporate environment and they develop leadership skills through sports coaching with top football club foundations at Aston Villa, Chelsea, Leyton Orient and West Ham.

Supporters of LTSB include Lord O'Neill of Gatley, Commercial Secretary to The Treasury (pictured on the right with David Pinchin), Michael Spencer, the Trustees of Futures for Kids, Macquarie Group Foundation (Principal Corporate Funder), Lord Davies Of Abersoch, Lord Justice Pitchford and Virginia Wade OBE.

Lord O'Neill, formerly Chief Economist at Goldman Sachs, recently told a group of LTSB apprentices: "This is a fantastic opportunity for young people and it's great to see the participation of some of the country's leading employers. I went to a school full of kids from a tough environment. Many of my friends didn't have the network of support that Leadership Through Sport & Business gives to its students."

Commenting on the scheme Mike White, Apprentice Manager of RBS, said: "Recruiting people from all walks of life is crucial to our future success because a diverse workforce brings fresh ideas, perspectives and views on how to serve our customers better. It's been great working with LTSB, who have shown they can provide talented, motivated and dedicated people for our RBS apprenticeship programme in London."

Details of the scheme are available at http://www.leadershipthroughsport.org/

ends

NOTE TO EDITORS: The UK Government is committed to encouraging businesses to create three million apprenticeships by 2020. If you would like to cover this highly topical story about LTSB contact Gary Thompson or Will Moore at KBA PR on 020 7734 9995 or via gary@kbapr.com

David Pinchin is founder and former CEO of Tradition Financial Services. Both David and Caroline Adair (Executive Director of LTSB) are available for interviews with press, radio and TV.
This press release was distributed by ResponseSource Press Release Wire on behalf of Keith Bishop PR Ltd in the following categories: Business & Finance, Education & Human Resources, Public Sector, Third Sector & Legal, for more information visit https://pressreleasewire.responsesource.com/about.