Arcus Global sponsors Aylesbury Vale District Council in 'Surviving to Thriving': a Conference to help Transform Public Services.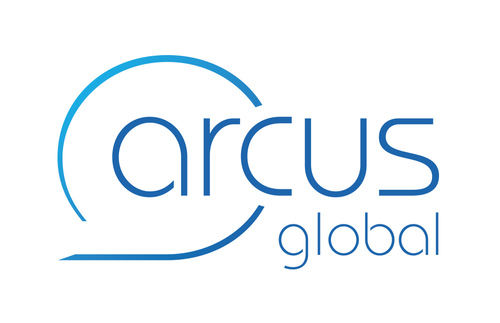 'More than 200 Local Authority staff have signed up to learn how to make significant savings and maintain customer satisfaction is this age of austerity.'
Cambridge UK, 3rd February 2016 — Arcus Global are proud sponsors of the Aylesbury Vale District Council (AVDC) Conference around transforming Public Services. The event is hosted and run by AVDC, who last year won the IESE Council of the Year 2015 awards and have already been short-listed this year in the Public Sector Network Computing Awards for 2016.

The event focuses on how Aylesbury Vale has reshaped its business across the entire council and saved more than 40% of their original budget over the past five years with more savings predicted.

The conference is a free event with high profile speakers from both the private and public sector, including Amazon Web Services and Salesforce.com. Delegates will gain insights into:

● Technology - AVDC is an early adopter of the full breadth of the Platform strategy, using Salesforce.com and Amazon Web Services. They have linked and automated a lot of business processes and are reaping the benefits from using the world's best technology to do this
● Investment - They have built a new profitable income stream with; Aylesbury Waterside Theatre, Waitrose, Travelodge and University Campus Aylesbury Vale, all of which are bringing revenue to the council.
● Change Management - AVDC Implemented a Change Management scheme including office accommodation, delivering services within or for a surplus, externalising services, channel shift, customer and staff culture change and end to end Digitisation of their business.
● Business Investment – AVDC has developed commercial business investment models, joint ventures and wholly owned subsidiaries. Most importantly, the council has worked out how to get them all producing real income for the council, funding future growth and service improvement.

Arcus Global has been the core technology delivery partner for AVDC, from original ICT strategy that powered this shift, to the deployment of AWS Cloud environment and implementation of Salesforce.com CRM. Denis Kaminskiy, Arcus CEO "With the development of our Digital Services Hub together with our suite of off the shelf products we are replacing many key legacy line of business systems at AVDC. I am incredibly proud of the results AVDC has achieved with Arcus, and applaud them for innovation, and a real partnering attitude".

The conference will be held at the Gateway Conference Centre, Aylesbury on Thursday 11th February 2016 and joining Arcus Global as sponsors are iESE, Amazon Web Services and 8x8 Telephony who are all service providers working with AVDC to achieve these steps in delivery.

Janet Blake AVDC Cabinet member for Business Transformation said: "We want to help other councils facing the current unprecedented levels of budget cuts. We have managed to balance our books through a host of innovation and new ventures. I would encourage members and officers to come along, find out more and talk to us about how we have done it on the ground"

Andrew Grant Chief Executive of AVDC added: "We have developed a whole new way of council working. We are not just a one trick pony, we have made this work across the whole organisation turning it from a council people have to use, to one that people want to use. We want to share how we have done this as it's so important that other councils survive and keep serving their communities in these challenging times". For further details and to register please visit: www.aylesburyvaledc.gov.uk/thriving2016

About Arcus Global: Arcus provides a full suite of technology services to the UK Public Sector with a unique proposition in delivery that includes: IT strategy advice, enterprise architecture, migration and integration services, training and custom digital platform development, as well as easy to use and innovative full systems on leading cloud platforms. Arcus is fully committed to passing the full benefits of the Cloud to its clients, with software priced to deliver the maximum benefit to users and to deliver better outcomes. Arcus offers savings of over 50% compared to our closest rival.
www.arcusglobal.com

iESE – the Improvement & Efficiency Social Enterprise - works with public sector organisations to help them answer the biggest challenge facing Britain's public services today - "how do we deliver better outcomes, at a lower cost to the public?" Over the past 10 years we've delivered more than £600m in savings and service improvements to our clients, by offering a structured approach to transformation, service design and innovation. www.iese.gov.uk

Amazon Web Services – In 2006, Amazon Web Services (AWS) began offering IT infrastructure services to businesses in the form of web services -- now commonly known as cloud computing. Today, Amazon Web Services provides a highly reliable, scalable, low-cost infrastructure platform in the cloud that powers hundreds of thousands of businesses in 190 countries around the world. With data center locations in the U.S., Europe, Brazil, Singapore, Japan, and Australia. http://aws.amazon.com

8x8 – is the trusted provider of secure and reliable enterprise cloud communications solutions to more than 40,000 businesses operating in over 100 countries across six continents. 8x8's out-of-the-box cloud solutions replace traditional on-premises PBX hardware and software-based systems with a flexible and scalable Software as a Service (SaaS) alternative, encompassing cloud business phone service, contact center solutions, and conferencing. For additional information, visit www.8x8.com

Contact: Debra Wilkins (Marketing & Comms Manager)
Tel: 01223 911841
debra.wilkins@arcusglobal.com
This press release was distributed by ResponseSource Press Release Wire on behalf of Arcus in the following categories: Business & Finance, Public Sector, Third Sector & Legal, Computing & Telecoms, for more information visit https://pressreleasewire.responsesource.com/about.