Yachtswoman Tracy Edwards Becomes Ambassador for Girls' Rights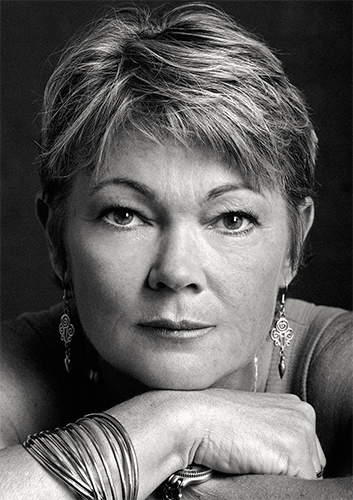 Being passionate about raising awareness for young women I was keen to get involved with International Women's Day
Twenty six years on from leading the first all-female crew around the world in the 1989 Whitbread Round the World Race, London based Tracy Edwards MBE continues to champion the power of women through motivational speaking and her charity, Maiden Rescue.

With International Women's Day on Tuesday 8 March 2016, Tracy will be the keynote and speaking on a panel hosted by The Girls' Network at the ARK Elvin Academy in Wembley.

The theme of the discussion is "Women Who Dare for Greatness" and the panel will be made up of diverse range of female representatives including a comedian, a GP, a rabbi and businesswomen from Google and Marshall Wace.

Speaking about her charity work, Tracy Edwards said "Being passionate about raising awareness for young women I was keen to get involved with International Women's Day. I'm thrilled and excited to be the keynote speaker at ARK Elvin's Women's Day celebrations, if not a bit intrigued and nervous as to what the students will be quizzing us on! "

When Tracy's yacht Maiden crossed the start line of the Whitbread Round the World Race (now the Volvo Ocean Race in 1989, Tracy and her crew sailed into the history books. Maiden went on to win two legs and come second overall in her class – still the best result for a British boat since 1977. Tracy was also the first woman to receive the Yachtsman of the Year Award in the same year.

The Maiden Rescue charity is focused on rescuing and restoring the iconic yacht, which was found abandoned in the Indian Ocean. On her return to the UK, and in line with her 30th Anniversary celebrations in September, Maiden will become an Ambassador for Girls' Rights in the UK and developing countries.

Working with organisations such as UN Women, I Am Girl and The Girls' Network, Tracy and Maiden will, in 2017 embark on a UK wide tour, and then in 2018, a worldwide tour to raise awareness of issues faced by young women living in difficult circumstances where there is a lack of educational grounding.

As well as Tracy's sailing adventures and charity work, she also regularly delivers motivational speeches at corporate events and schools on the topics of leadership and teamwork, online reputation and bouncing back from rock bottom.


Tracy Edwards MBE Timeline

1962 Born 2 September in Pangbourne, Berkshire.
1979 Begins working on charter yachts in Greece, aged 17, and learns to sail.
1985/6 Takes part in her first Whitbread Round the World Race as a cook aboard Atlantic Privateer.
1989 Maiden begins the Whitbread Round the World Race, making history with the first all-female crew.
1990 Maiden and crew finish second in their class of the Whitbread Round the World Race, having won two of the six legs.
1990 First woman to receive Yachtsman of the Year award.
1990 Appointed MBE.
1998 In an attempt to be the first all-female crew to sail around the world non-stop, Tracy put together a crew to race a Multihull. The crew broke five world records but were unable to finish the race when their catamaran was dismasted.
2008 Graduates from the University of Roehampton with a 2:1 in Psychology.
2013 Founded Safer World Training Ltd., spending two years researching online reputation, sexting and cyber bullying and the impact upon young people in order to develop a Safety App
2014 Creates the Maiden Rescue charity in order to rescue Maiden and return her to the UK.
2016 Maiden arrives back in the UK
2016 September marks Maiden's 30th Anniversary celebrations
2017 UK tour with The Girls' Network
2018 World Tour with I Am Girl and UN Women

Links

Tracy Edwards Website: http://www.tracyedwards.com/index.php?page=Home
Tracy Edwards Twitter: https://twitter.com/TracyEdwardsMBE
Maiden Rescue Charity: http://www.maidenrescue.org/index.php?page=Home
International Women's Day: http://www.internationalwomensday.com/
The Girls' Network: http://www.thegirlsnetwork.org.uk/
ARK Elvin Academy: http://arkelvinacademy.org/
Volvo Ocean Race: http://www.volvooceanrace.com/en/home.html
UN Women: http://www.unwomen.org/en
I Am Girl: http://fieldsoflife.org/what-we-do/education/

ENDS

For further information please contact Kitty Robinson at Famous Publicity at kitty@famouspublicity.com or on 0333 344 2341 or Tina Fotherby at tina@famouspublicity.com or on 07703 409 622.

About Tracy Edwards

Tracy Edwards was born in Pangbourne, Berkshire in 1962. At the age of 15 she was expelled from school with no qualifications and she left to travel the world. Having learnt to sail whilst working on charter yachts in Greece, she embarked in her first Whitbread Round the World Race as a cook, aged 23.

Upon completion she decided to enter the first all-female crew in the 1989/90 Whitbread and 'Maiden' crossed the start line on 2nd September 1989. Maiden went on to win two of the legs and came second in the class overall, the best result for a British boat since 1977 and the best result for an all-female crew ever.

Tracy's work outside of sailing has included working for the United Nations and for Child Exploitation and Online Protection (CEOP). Tracy has a degree in Psychology from Roehampton University.

Tracy created the Maiden Rescue charity in 2014 in order to rescue Maiden and bring her home to the UK.

The world-renowned yachtswoman now lives in Barnes, West London.
This press release was distributed by ResponseSource Press Release Wire on behalf of Tracy Edwards MBE in the following categories: Children & Teenagers, Men's Interest, Leisure & Hobbies, Women's Interest & Beauty, Sport, Education & Human Resources, for more information visit https://pressreleasewire.responsesource.com/about.