Deconstructing the Billion-Dollar Crowdfunding Industry for Film, TV and Content through the new blockchain platform LiveTree ADEPT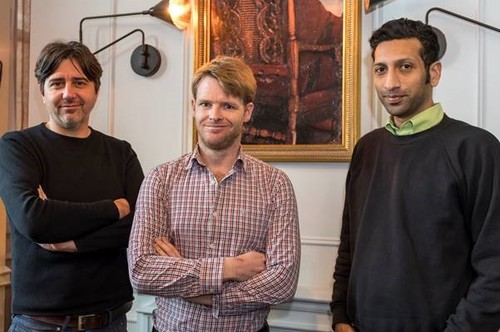 The LiveTree Seed token is your opportunity to earn from a platform built on the success that will deliver the film and TV content of tomorrow
The entertainment industry guides discussions and both reflects and influences our culture. Just think of the last film that brought tears of laughter, or that new TV show you talked through with your friends. But all is far from rosy in the world of entertainment. High-powered executives are seen to be lining their pockets and gatekeepers are censoring content for their own political gain and profit.

Just imagine all the great content being held back from production. The documentaries that would expand our horizons and the diverse stories that would open new discussions. What if you could decide what film, TV and content gets onto your screens? What if you could choose the stars of tomorrow and earn from it, just like the big studios?

We have witnessed first-hand how difficult it is for film and TV creators to break into the industry and achieve the distribution deals they need to get on to screen.

The founders of the London-based new LiveTree ADEPT have already created a successful, socially-conscious film and TV crowdfunding business.

In just two years, it has captured 5% of the UK entertainment crowdfunding market ($1billion global market). Success has been driven by a different approach to other crowdfunding platforms.

It has established several high-profile partnerships with organisations like The British Film Institute, Film London and The Screen Arts Institute, as well as 14,000 industry suppliers worldwide.

LiveTree ADEPT creates communities because it gives a share of the funds raised back to non-profits, influencers and film fans, who then help spread the word about the projects they are excited about. This encourages people to promote their work and be a part of the production.

The new platform will go beyond crowdfunding and will utilise key features of Ethereum blockchain technology to lower fees, remove costly contracts and introduce the world's first funding and distribution platform specifically for film and TV, a massive market worth $500billion globally per year.

The new platform will put viewers in control thanks to a new crypto-token, LiveTree Seed. It gives viewers the power to earn from the future of entertainment. There is a fixed quantity of LiveTree Seed tokens and its value – like that of Bitcoin and other crypto currency – is driven by demand.

So how will demand for the new token be created? Crowdfunding fees are reduced from the industry (Kickstarter, Indiegogo etc) norm of up to 20% of the total project goal to just 2.5%. These fees are paid in LiveTree Seed, which creates demand. Distribution contracts are replaced by digital equivalents called smart contracts, saving film and TV broadcasters money and time, which opens the doors for new types of content to get onto the big screen. Legal costs are lowered too to a 2.5% fee - again paid in LiveTree Seed.

LiveTree ADEPT founder and CEO Ashley Turing said, "We have used new technology to create efficiencies and benefits for all involved because the Ethereum blockchain technology keeps costs low. We have a genuinely unique platform set to reimagine how we create, fund and watch TV and films.

"The LiveTree Seed token is your opportunity to earn from a platform built on the success that will deliver the film and TV content of tomorrow. LiveTree Seed gives you access to the $1billion film and TV crowdfunding market and growing all the way through to the $500billion entertainment distribution network.

"LiveTree ADEPT goes beyond crowdfunding and adds a new powerful community-driven distribution network. It's the first platform of its kind and I'm thrilled by the feedback from the community who will collectively redefine entertainment."

The LiveTree ADEPT presale runs until midnight UK time on Thursday December 14 2017. The main public sale runs from January 7 – January 21. To learn more, visit our mini-site: https://adept.livetree.com.

For people new to investing in cryptocurrencies, setting up a digital wallet for the first time might seem a bit intimidating, but it's no more complicated than setting up a bank account. Instructions on how to do so can be found here: https://www.youtube.com/watch?v=SvjvzmfOVLI.

For more information please visit the LiveTree ADEPT website (https://adept.livetree.com).

Website: https://adept.livetree.com/
Showreel of projects Livetree has helped bring to life: https://youtu.be/DjcLJoa56TE
About: LiveTree Video: https://www.youtube.com/watch?v=yQrJYfzwovI
LiveTree ADEPT Video: https://www.youtube.com/watch?v=sG9EwTijb-E
Whitepaper: https://az816050.vo.msecnd.net/whitepaper/en/LiveTree_ADEPT_...
Address: LiveTree ADEPT, 50 Liverpool Street, London EC2M 7PY.
Ends

Ashley Turing is available for interview. For further information on LiveTree ADEPT please contact:

Tina Fotherby / George Murdoch / Dom Hogan at Famous Publicity:
Tina@FamousPublicity.com / George@FamousPublicity.com / Dom@FamousPublicity.com
Office: +44 (0) 333 344 2341 / Mobile: 07703 409 622
www.famouspublicity.com

Cheryl Clarke at Mushroom Media:
Tel: +44 (0)7939554109
E: cheryl@mushroom-media.co.uk
www.mushroom-media.co.uk

About LiveTree:

Based in London, UK, LiveTree is the world's only crowdfunding platform which exclusively supports creative arts projects. In the past two years, LiveTree has captured 5% of the UK crowdfunding market (in the film and content category) and forged partnerships with several leading names in film, TV and content creation. These institutions include the British Film Institute's Future Film, the Screen Arts Institute, Kent Film Office, Film London and 20 organizations.

About Ashley Turing, founder and CEO:

LiveTree CEO and founder Ashley Turing is an entrepreneur and consultant with over 20 years' experience in technology innovation. He studied computer science and worked with a team from the Massachusetts Institute of Technology (MIT) before working with Microsoft. Ashley has also worked on various projects in areas including online gaming company and investment banking. Having acquired an acute understanding of the weaknesses in the current global economy first hand, Ashley Turing launched LiveTree as an alternative sustainable model for economic development.
This press release was distributed by ResponseSource Press Release Wire on behalf of LiveTree in the following categories: Men's Interest, Entertainment & Arts, Leisure & Hobbies, Women's Interest & Beauty, Consumer Technology, Business & Finance, Media & Marketing, for more information visit https://pressreleasewire.responsesource.com/about.