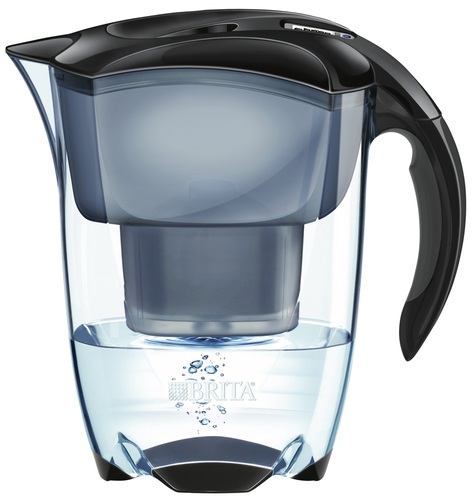 single-use water bottles are an environmental ticking time bomb. That's why we offer a variety of convenient water filters to suit every budget.
Water is the one constant in the history of civilisation. Our planet, Earth, is 70% water. Humans comprise of around 60% water. Water lubricates everything. Without it, well, you wouldn't be reading this.

The importance of water's life-giving properties is thrown into sharp focus at the turn of each New Year. The annual festive indulgence is followed by a desire to get healthy come January 1. Alongside taking up a new exercise, drinking more water is a common New Year's resolution.

The recent advent of campaigns such as Dry January has only heightened the public's awareness of water's health benefits. With that scenario in mind it's little wonder that water - or to be specific, bottled water - is such a lucrative business these days. Sales of bottled water are an incredible 100 times higher today than in 1980, currently estimated to be worth sales of £2.5billion per year.

However, in our rush to embrace bottled water's elixir of life, we have set in motion a potentially cataclysmic environmental trend. According to research by the Ellen MacArthur Foundation, between 5 million and 13 million tonnes of plastic leaks into the world's oceans each year. Once there, it's ingested by sea birds, fish and other organisms. Even more damning, it's estimated that by 2050 the ocean will contain more plastic by weight than fish.

Plastic's devastating effects are well documented. It takes centuries to break down. And yet, rather than decrease production, it's predicted that over the next 30 years, the annual manufacture of plastic is predicted to soar to 1.8 billion tonnes - the same weight as almost 250,000 Eiffel Towers.

Why not just drink tap water then? The UK's water supply is among the safest in the world. But that doesn't mean we can't improve the quality of the water we drink. Scare stories about the presence of harmful chemicals in our tap water are thankfully few and far between. However, in our kneejerk, online world any such story can place doubt in a person's mind.

So, what should the health conscious and environmentally-friendly consumer do? One of the UK's foremost high street retailers Robert Dyas has a range of solutions to both increase our consumption of water and avoid any environmental damage.

"Drinking adequate amounts of water is vital to our health," says Robert Dyas COO Rachel Brain, "However, not everyone likes the taste of tap water and single-use water bottles are an environmental ticking time bomb. That's why we offer a variety of convenient water filters to suit every budget."

Water impurities and chemicals in water (namely chlorine and fluoride), make a water filter the ideal solution.

Brita water filters are popular with customers at Robert Dyas, and these range from the inexpensive - Starter Pack (19.99) to a more advanced water filter dispenser(£51.99). A comprehensive range of cartridges are also available.

So if getting healthy and looking out for the world around you are among your top priorities for 2018, it's time for some good hydrations.

For more information please visit the Robert Dyas website

ENDS

Prices are correct to the time the press release was issued.

PRODUCTS
Brita Maxtra Water Filter Starter Pack: http://www.robertdyas.co.uk/brita-maxtra-plus-marella-water-...
Brita Maxtra Optimax Cool Water Dispenser: http://www.robertdyas.co.uk/brita-maxtra-optimax-cool-water-...

SOURCES
https://www.theguardian.com/business/2016/oct/06/liquid-asse...

Media information provided by Famous Publicity. For further information please contact Adam Betteridge at adam@famouspublicity.com, Mary-Jane Rose at mary-jane@famouspublicity.com or Tina Fotherby at tina@famouspublicity.com or call the office on 0333 344 2341.

About Robert Dyas:

Robert Dyas, a man of notable character and remarkable determination, founded the company in 1872. He had a vision to provide customers with the best products, service and advice possible – a tradition that continues to be the focus of the company to this day. In 2012, successful businessman and star of BBC TV's Dragons Den, Theo Paphitis, bought the company.

Theo Paphitis is one of the UK's most high-profile businessmen with an empire spanning retail, property and finance. Theo, through his staff at the Theo Paphitis Retail Group (TPRG), has continued the Robert Dyas tradition of excellent customer service.

Robert Dyas offers an extensive range of household products. The range includes smart home technology, DIY solutions, small and domestic appliances, homeware, bakeware and kitchenware, outdoor and garden, utility, gifts, textiles plus Christmas trees and gifts.

The company has 94 stores, ranging from 1,250 to 9,000 square feet (116 to 836 square meters) and operates online and in the South of England. The most western store is in Yeovil, the most eastern store in Colchester, the most northern store in Solihull and the store furthest south is in Eastbourne. The company's head office is now based in Wimbledon.

Website: http://www.RobertDyas.co.uk/
Twitter: https://twitter.com/RobertDyas
Facebook: https://www.facebook.com/robertdyasltd/
Blog: http://www.robertdyas.co.uk/blog
Instagram: https://www.instagram.com/robertdyas/
Pinterest: https://www.pinterest.co.uk/robertdyas/
Linked In: https://www.linkedin.com/company-beta/94365/
YouTube: https://www.youtube.com/user/robertdyasltd
This press release was distributed by ResponseSource Press Release Wire on behalf of Robert Dyas in the following categories: Children & Teenagers, Men's Interest, Health, Home & Garden, Women's Interest & Beauty, Environment & Nature, Consumer Technology, Food & Drink, for more information visit https://pressreleasewire.responsesource.com/about.