The UK European Union Party (UKEUP) Candidates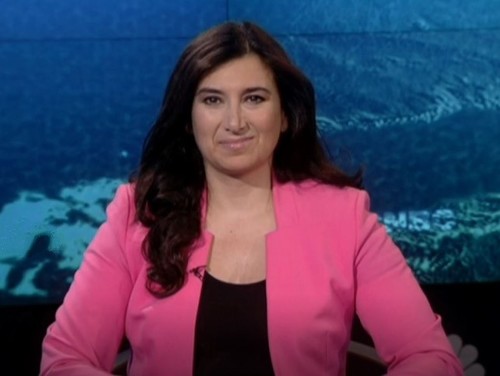 The new UK European Union Party (UKEUP), campaigning to stop Brexit and the only party standing to revoke Article 50, has eight candidates standing in the May 23 European elections.

The party was founded by supporters of the People's Vote March and signatories from the 6 million-strong petition to revoke Article 50. It is now campaigning in London, the South East and North West of England. The manifesto will be launched this forthcoming week.

Pierre Kirk, 42, leader of the new political group says, "We stand for the gentler side of politics, having one aim and that is to stop Brexit. We intend to become the only mainstream political party in the UK to stand for returning the country to the European Union."

LONDON

1. Pierre Kirk

Pierre is an experienced contract and investigatory lawyer based in London.

He has a Masters focusing on the early development of legal concepts from Durham University, an LLB from Huddersfield and did his undergraduate degree at the University of London. He grew up in London and attended the London Oratory School. He has primarily worked at US and international law firms and banks, and at Lexis Nexis (legal publisher) as a Commissioning Editor, focusing on financial regulation from a political perspective.

Pierre was born in New Orleans and came to the UK at the age of 11 with his family. He is a UK citizen, a family man with young children and is driven to keep the UK in the European Union.

2. Dr Richard Stevens

Formerly Head of Psychology at the Open University, Richard Stevens holds a first class degree in Psychology from the University of Edinburgh as well as an MA (Trinity College Dublin) and PhD by published work. Previous posts include Acting Head of Psychology at Trinity College, Dublin and Visiting Professor at the University of California. He has been Chair of the Association for Humanistic Psychology in Britain and helped to found the Consciousness and Experiential Section of the British Psychological Society.

His books include Freud and Psychoanalysis, Erik Erikson, Personal Worlds and Understanding the Self and he has numerous publications in academic and other journals. He is currently series editor and author of two books in Palgrave Macmillan's Mindshapers series.

Dr Stevens has broadcast regularly on psychological issues including contributions to the World at One, the World Tonight and the Richard and Judy Show. His specialty is the psychology of well-being and he led the team of experts in the BBC TV series Making Slough Happy.

Richard began to take an active interest in politics as a result of the 2016 Referendum. He eventually left the Labour Party because of the failure of the leadership to endorse remaining in the EU. He is a passionate Remainer and does not 'respect' the result of the 2016 Referendum, given the limitations of posing such a question in such a way. He believes in parliamentary democracy and that Revoking Article 50 is the best way to resolve the Brexit crisis and ensure the well-being both of the UK and the EU. The UK is more secure, respected and benefits both economically and socially from being a member of the EU. He also thinks that in many aspects of our society, from health to taxation, we can have much to learn from practices in other countries and we should actively research these. Inequality is increasing in the UK. This needs to be tackled by reform of our economic system, for example, by limiting the power of private banks to lend money way in excess of the deposits they hold.

He sees an MEP's primary function as being to restore the connection between the EU and the UK electorate providing a two-way link to help each of us to appreciate and communicate with the other.

3. Angela Antetomaso

Angela Antetomaso is a TV anchor and host, public speaker and author. Angela started her career at CNN in New York, then moved to London where she worked for Bloomberg as a news anchor. After a few years, she joined CNBC as a TV Host and a correspondent for its Italian speaking channel.

For over 15 years Angela has been hosting her own daily live show, discussing politics, finance and current affairs. Angela has been closely following, and reporting about, the Brexit Referendum and was recently co-author of the book 'Do They Mean Us? The Foreign Correspondents' View of Brexit', published in January 2019.

Angela has an extensive expertise in public speaking and chairing events. She is very enthusiastic about stopping Brexit and has been openly talking about her experience as a European Citizen in London after the Referendum. Since 2010, she is also a Member of the Board of Directors of the Master of Science in Management at Cass Business School, City University, London.

4. Anna Novikova

Anna Novikova is a tech consultant living in London.

5. Richard Boardman

Richard Boardman is a lawyer living in London.

NORTH WEST

1. Sophie Larroque

Born and raised in France, now in London for seven years, Sophie is a French barrister and a registered European lawyer at the Law Society.

After graduating at Dauphine and La Sorbonne, Sophie worked for a "Big Four" Accountancy firm and a large French law firm. Her interests include politics, European culture and humanities.

Sophie is passionate that the United Kingdom must remain in Europe.

SOUTH EAST

1. Pacelli Ndikumana

Pacelli currently works as a lawyer in the UK and is involved in defending minority groups' rights in the Great Lakes Region of Africa. He plans to stand as a candidate for UK European Union Party (UKEUP) in the European Elections.

He is a spokesman for asylum seekers and UK communities from East Africa. In addition, Pacelli has specialised in regulatory, economic sanctions and tax compliance under the EU and US regimes.

Pacelli was born in Burundi and grew up in Belgium before returning to Burundi where he completed his secondary and university education. He was admitted to the Burundi Bar in 1996 after several years' experience in law. Active in social justice and defending political opponents of the regime, he has a strong reputation. After a period of persecution for defending political prisoners he was held for more than a year without any charge and escaped with his family to the UK as an asylum seeker in 2000. Pacelli was granted British citizenship in 2005. He has a deeply held belief that the UK must remain in Europe. He is married with one son.

2. Clinton Powell

Clinton Powell is a lawyer who lives with his wife Julia in Brighton. Together, they also run a charity for street children in Nepal.

The UK European Union Party website: https://theukeuparty.org/
Twitter: https://twitter.com/theukeuparty

Ends

Pierre Kirk and other candidates are available for interview on request.

Further high-resolution imagery is available on request.

Information provided on behalf of The UK European Union Party (UKEUP) by Famous Publicity Ltd.

For further information, please contact Tina Fotherby, email tina@famouspublicity.com or call 0333 344 2341 or 07703 409 622.
This press release was distributed by ResponseSource Press Release Wire on behalf of The UK EU Party in the following categories: Children & Teenagers, Men's Interest, Women's Interest & Beauty, Business & Finance, Education & Human Resources, Media & Marketing, Public Sector, Third Sector & Legal, for more information visit https://pressreleasewire.responsesource.com/about.