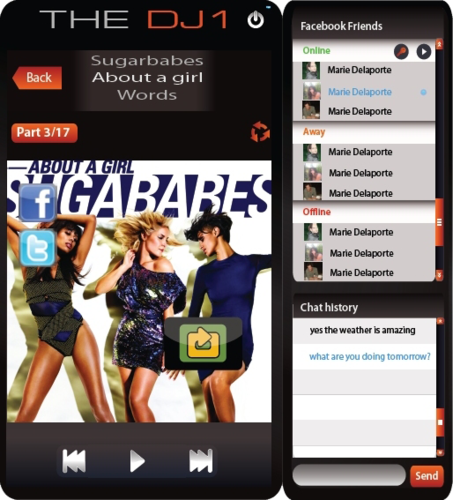 Social Player - DJ1
Social Player With Instant Music Messaging

3D Solar Uk Ltd is offering a unique opportunity to participate in a start-up venture at the forefront of the multi-billion dollar music industry. With a proven technology perfected over 3 years, a proprietary algorithm and 45,000 enthusiastic users, 3D Solar Uk Ltd is seeking 250,000GBP in exchange for 10% of the capital of the company in order to expand.

DJ1 is a game-changing interactive social player that allows songs to be legally and instantly shared in Facebook and Twitter messaging systems, while building a unique emotional profile of each user that can be utilized for targeted advertising purposes. Perfected over a 3 year period by an extraordinary team of senior developers at 3D Solar UK Ltd, each possessing extensive backgrounds in...
Read full release