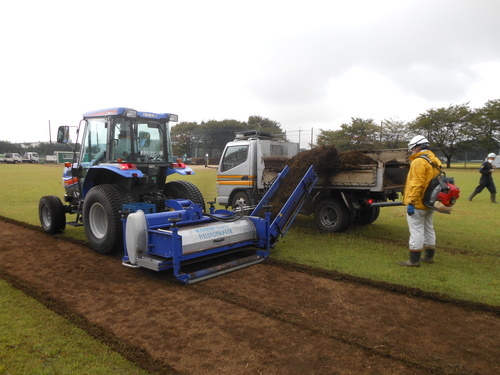 BRITISH company Campey Turfcare Systems has supplied machines to assist in the decontamination of grass and soil in and around 53 Japanese cities affected by the devastated Fukushima Daiichi Nuclear Power Station.

The Koro Field Top Maker (FTM) from global machinery distributor Campeys, based in Macclesfield, Cheshire, and has been approved by the Japanese Ministry of the Environment as the preferred product to remove contaminated turf from radioactive areas near the nuclear plant.

In March 2011, the Tohoku earthquake, and subsequent tsunami, devastated towns and cities along the coast of North East Japan – causing critical damage to the Fukushima Daiichi Nuclear Plant. More than 19,000 people died and 115 cities in eight Japanese prefectures were affected. The result is radioactive contamination across a huge swathe of the country.

In the months following the...
Read full release