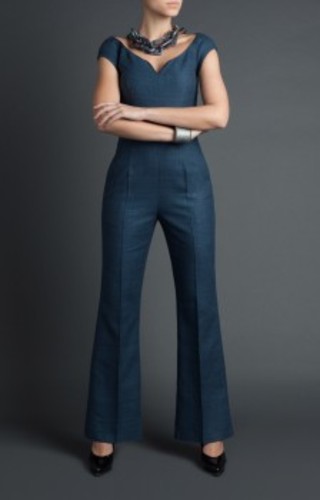 number 35 the chic London based women's wear brand has unveiled its Spring/Summer 2015 collection – a flattering, figure sculpturing and breezy range of elegant day cum evening wear in rich and varied tones and textured fabrics that are cool and comfortable for the season.

With a vibrant palette of colours that includes rich teal, English mustard, vivid turquoise and jacaranda as well as classic stalwarts – navy, black and white - the range of dresses, coats, trousers, skirts and jackets can be effortlessly styled to create the perfect working wardrobe.

This season, number 35, known for its quirky and contemporary design features, has created the innovative Three Sleeve Dress in antique gold that allows customers to choose their ideal length of sleeve (£450 -£515). Other dresses include the cheeky Peephole Dress...
Read full release