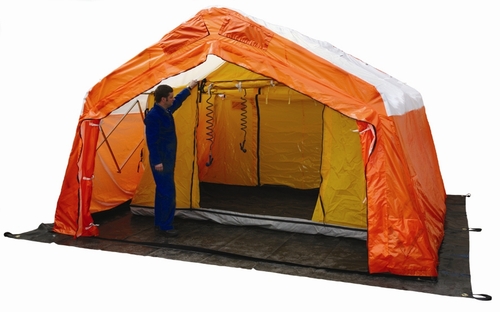 North West based Hughes Shelter Systems, a division of JD Hughes Group plc received an urgent request for Emergency Response Shelters on Friday evening at 8pm. Units were delivered direct to Manchester's International Search and Rescue (ISAR) team on Saturday morning and joined them on their flight to Japan in record response time.

Seven more Hughes shelters, with all the ancillary equipment were already returning with the ISAR team from Christchurch, New Zealand; the location of a 6.3 magnitude earthquake on 22nd February, where more than 160 people died, when demand for more became apparent following the tragic events in Japan.

The award winning Hughes design team have developed this latest range of Emergency Response Shelters following increased demands from UK based emergency services, who have been impressed by the shelters' versatility, especially when operating in extreme hostile environments.

The shelters are proving a real...
Read full release