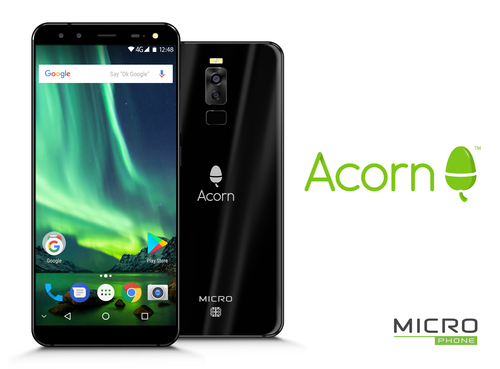 A SmarterPhone for the UK: Acorn™ announces new Micro™ Phone in 40th anniversary year of the UK brand

Brighton, UK. Feb 23rd 2018. For Immediate Release

Acorn™ Inc Ltd announces its first smartphone, the Micro™ Phone C5- a feature packed, flagship Android™ handset, aimed to give UK consumers a smarter choice of mobile phone. To celebrate the 40th year of the historic Acorn brand, the relaunched UK company is revealing the Micro in tribute to its predecessor and to debunk the myth that premium mobiles cost premium prices.

More About Acorn

Acorn became one of the UK's favourite names in tech when it was at the forefront of ushering in the computing revolution in the 1980's. Success came with producing the BBC Micro, selling over a million units, and inventing ARM® (Acorn Risc Machine) which became one of the UK's most famous exports (100 Billion+ units shipped) which is prevalent in most modern technology. Today, Acorn aims...
Read full release