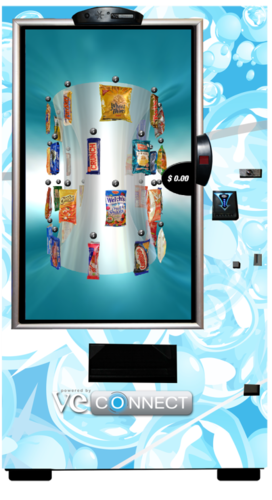 Forget all your previous thoughts on what a vending machine is; the traditional slot vending machine is being challenged by a market-leading alternative and it is promising to transform the vending experience we are used to!

The VE CONNECT*, which is being sold in the UK by Express Vending, has been created and developed by the experts at VE Global Vending. It is comprised of a huge 46" colour touchscreen which can display a host of features, including rotating 3D product images, games, advertisements, detailed product descriptions and nutritional information. The internet connected vending machine, which has been making waves throughout the industry, is now available in the UK from Express Vending's website.

The products within...
Read full release